Moremi Initiative Board Members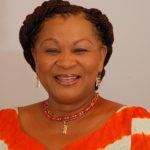 Dr. Joyce R. Aryee (Board Chair)
Dr. Joyce Rosalind Aryee is a former Minister of State in Ghana. She was the chief Executive Officer of The Ghana Chamber of Mines- the first woman to head an African Chamber of Mines. She is also a Management & Communication Consultant and a Professional Counsellor. She also served as Minister of the Republic of Ghana for Education as well as for Local Government. Dr. Joyce Aryee draws her experience from over 40 years of service to the nation, dealing with a wide range of issues including the environment and public relations. In 2006, she was awarded Companion of the Order of the Volta, Ghana (CV) and was the recipient of the 2007 CIMG Marketing Woman of the year award. Dr. Joyce Aryee emerged as the award winner of the African Female Business Leader of the Year, 2009 for the African Leadership on Centre for Economic and Leadership Development. In March 2010, she was inducted as an Honorary Fellow of the Ghana Institute of Engineers. The American Biographical Institute (ABI) nominated her as the "2011 Woman of the Year". Dr. Aryee is passionate about mentorship, and serves as a Senior Mentor for the African Leadership Initiative, a program that seeks to develop the next generation of value-based and community leaders of Africa. She is the Board Chair of Moremi Initiative for Women's Leadership in Africa, and serves on several other Boards, including Databank Universal Economic School (DUES), Central University College, Ghana (Pro Chancellor), Stanbic Bank (Director), The Roman Ridge School (Chairman, Academic Board), University of Mines & Technology (Council Member). Dr. Aryee is proficient in German, French and speaks at leadership conferences and seminars. She is passionate about the Arts and serves as Executive Chairman of Harmonious Chorale and Patron to many other Choirs.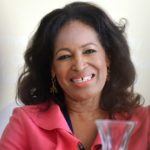 Dr. Juliette Tuakli (Co-Chair, MILEAD Committee)
With over 30 years of experience in public health and clinical paediatrics, Dr. Tuakli has provided Public Health, Child & Reproductive Health and HIV Service Delivery in Ghana, Zambia, Kenya, Rwanda, the US and UK. Dr. Tuakli was the Regional Paediatric consultant to US Department of Health and Human Services for 9 years, advising on medical needs of immigrants and refugees, HIV+ women and development needs of children. She also served over 20 years as Clinical professor at Harvard Medical School and Children's Hospital of Boston. As Deputy Director of Family Health International in Ghana, she helped supervise the first national HIV/AIDS program. As Community Care Advisor, she has engaged in Clinical HIV/AIDS and PMTCT (Prevention of Mother to Child Transmission), national Malaria prevention and treatment in Ghana, Kenya and Rwanda. She led UNFPA/ Ghana AIDS Commission integration of Ghana's traditional leadership on HIV and Malaria and has assisted with the development of national child health policies including care of Orphans, Vulnerable Children, PMTCT and developmental paediatric issues for USA, Ghana, Rwanda and Kenya governments, working with UNICEF, World Bank, USAID and others along with published articles and reports currently in use. Dr. Tuakli instituted a seminal Child Health curriculum in West African Public Health programs and a highly successful, innovative community malaria prevention program. She is a WHO consultant in Neglected Tropical Diseases; has chaired the national Women's Initiative for Self-Empowerment- WISE, United Way of Ghana and remains a board member of Mercy Ships. In 2013, she became President of Rotary Club of Accra (their first woman president) and President of Council of Presidents. She is currently a Trustee for United Way Worldwide and on the Executive Board of Mercy Ships, International.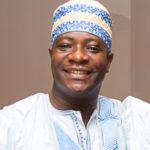 Mawuli Dake (Co-Founder of Moremi Initiative)
Mawuli Dake is a leading African human rights advocate, social entrepreneur and leadership investor. Mawuli is the CEO of The Africa Group Consult- a premium consultancy firm specialized in providing strategic expertise and services to international organizations, governments and private partners to scale-up their social impact in Africa. Mawuli is the Co-Founder of Moremi Initiative for Women's Leadership in Africa. Prior to that, Mawuli served as a staff of President Barack Obama's historic 2008 presidential campaign.
With background in international law [UN University], human rights [Columbia University] and Leadership Strategy [Stanford Graduate School of Business], Mawuli has initiated and led a wide range transformational social justice initiatives in Africa and internationally. Mawuli has over 12 years of professional experience serving in various capacities – including with United Nations, WANEP, Public, WIS, Public Citizen, and NETRIGHT-Ghana among others. Mawuli previously served as the first national Coordinator of the Ghana National Coalition on Domestic Violence Legislation in Ghana, and as Legal Adovocate for women and children survivors of violence and sexual assault in Ghana. For two years, he was the co-host the Big Issue on Choice FM- a weekly radio program on gender justice and human rights Mawuli. Mawuli was a member of the team of international human rights lobbyists that spearheaded negotiations leading to the establishment of the UN Human Rights Council in 2006. He served as a lead Consultant for the ECOWAS Visison2020 project- a four- member experts-team constituted by ECOWAS President who successfully developed its current vision.
Mawuli is Ambassador for UNAIDS Protect the Goal Campaign and serves on the Board of over a dozen organizations. He mentors emerging leaders and activists across Africa. Mawuli has a life-long commitment to pan-African leadership excellence and social justice on the great continent of Africa.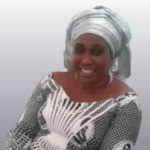 Ms. Adwoa Bame (Board Secretary)
Ms. Adwoa Bame is a founding member and current Executive Director of Women's Initiative for Self Empowerment (WISE). She is a human rights advocate and an alumnus of Stanford Graduate School of Business, and the School of Administration at University of Ghana, Legon. With her excellent leadership skills in the for-profit business world, she has deepened her professional experience, growing incrementally at WISE from a position of Office Assistant through Program Coordinator, Deputy Executive Director to her current position as Executive Director.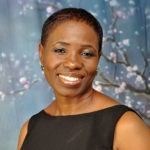 Ms. Comfort Ocran
Comfort Ocran is CEO of Legacy & Legacy. She also co-presents the educational radio show "Springboard" every Sunday on Joy 99.7FM. She is an international motivational speaker, training consultant, conference facilitator, and event organizer. Comfort is an advisor to various business organizations. She focuses on enabling people achieve their maximum potential in life. She has co- authored 11 motivational and business books, including the bestsellers Defying All Odds, and 101 Keys to Achievement & Fulfilment. Comfort holds a master's degree in linguistics from the University of Ghana, Legon. She is a Fellow of the third class of the Africa Leadership Initiative-West Africa and a member of the Aspen Global Leadership.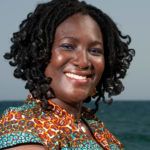 Maame Afon Yelbert-Sai
Director, Global Programs and Partnerships
Moremi Initiative & Member, MILEAD Committee
Maame is passionate about mentorship and keen on connecting African women in the Diaspora and on the continent. To this end, she devotes her time and expertise to the development of women's leadership; champion transformative mentorship for women and girls in Africa; and foster social change philanthropy. For five years, she worked at the Global Fund for Women channeling resources to support African women's efforts around environmental and economic justice; civic and political participation; education, health and ending gender-based violence. Presently, she a board member and the Director of Programs for Moremi Initiative for Women's Leadership in Africa, where we engage, equip and inspire the next generation of African women leaders. Additionally, she supports the work of We Care Solar and African Women's Development Fund–USA as a board member. She was recently recognized among 18 Phenomenal African Feminist to Know and Celebrate by For Harriet, an online community that profiles the stories women of African Ancestry.
Her interest and work extends to women's leadership in environmental justice, especially around water, sanitation and hygiene. In 2010 and 2011, she helped to coordinate the West and East Africa Women and Water Training programs in Ghana and Uganda. As a speaker, mentor, activist and recording artiste, she uses her music and public engagements to promote social justice and philanthropy. Currently, she serves as a mentor on the Technical Committee for the Africa Youth in Philanthropy program under the Africa Grantmakers Network. In 2012, her first album was released, followed by a music for social justice project titled ékomé (One), a message of unity and collaboration. She is an alumna of the Global Women's Leadership Network program where I learned to embody the values of "Whole Woman, Whole Leader." Born and raised in Ghana, I hold a Bachelor's Degree in French and Spanish from Luther College, Iowa and an MA in Gender and International Development from Middlebury Institute of International Studies at Monterey. Living as a "Whole Woman", family is a priority, and my husband and I enjoy raising our twin daughters and son. My vision is "to support and inspire women and girls to become Whole Women Leaders for a Whole World." I believe that when we show up as Whole Women everybody benefits and thrives. Learn more about me at www.maameafon.com.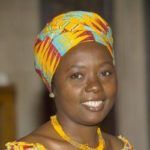 Emelia Arthur
Emelia is Advisor to the President of Ghana. She assists presidential appointees in aligning manifesto objectives with Presidential objectives and specific sector policy goals. She took up this appointment after working as the Deputy Regional Minister for Ghana's Western Region responsible for coordinating development. Before that, Emelia worked as the District Chief Executive (Mayor) of the Shama District in the Western Region of Ghana. In the past, she has engaged in consulting and advocacy work in natural resource governance at the local, regional, and international levels, and served as the Global Team Leader for the British Council's Inter-Action Leadership Program. Emilia served on the board of the Open Society Initiative in West Africa; steering committee of FAO's National Forest Program facility and steering committee of IUCN/IIED/FAO's Growing Forest Partnerships. She continues to serve on the board of CARE International's Agriculture and Natural Resource Management Advisory Group and IUCN/FAO's Forest and Farm Facility. A member of the Balaton Group, Emelia founded IADI, an organization established to strengthen rural communities' autonomous and sustainable capacities for development.
Afia Agyeman-Duah
MILEAD Fellows' Representative to Moremi Initiative Board
Afia Agyeman-Duah is a graduate of McGill University in Canada, where she completed a Bachelor of Arts in International Development Studies, with minors in Hispanic Languages and Social Studies of Medicine. The opportunity to travel extensively and explore other cultures and peoples, has allowed her to access internships at the Commission on Human Rights and Administrative Justice (CHRAJ) in Ghana, at school chapters of the United Nations Children's Fund (UNICEF) and Amnesty International. These experiences have enabled her to nurture and improve on leadership traits such as tolerance, patience, love and understanding. Afia is a 2012 MILEAD Fellow and multi-lingual with conversational skills in French, German and Spanish. She also speaks her native language, Twi.
Although Afia has spent many years living and studying in different countries, her passion for the development of Ghana and Africa as a whole has always drawn her back to the continent. She strongly believes that Africans are well positioned to provide African solutions to African problems, fuelling her determination to be part of the solution. With this vision and determination, Afia is keen on supporting youth development initiatives, and is deeply invested in programs to bring sustainable growth and economic independence to youth. Specific program areas include building entrepreneurship skills. She believes that such programs and others like it will empower Ghanaian youth, particularly females, to take charge of their future.