The Accra edition of the WoMentoring was held on 17th of May 2017 at Nima-Accra. This session was hosted and partly sponsored by Ms. Agnes Titriku. She is a Ghanaian professional who serves as Programme Manager for the African Centre for Parliamentary Affairs (ACEPA), where she plays an active role in the design and, implementation of programs and interventions for Parliaments (within and without the African continent). Her work focuses on capacity building, institutional development, strategic planning, parliamentary oversight, public financial management, gender and poverty. She also coordinates the activities of the West African Association of Public Accounts Committees (WAAPAC) and has eight years experience of active engagement in the field of Parliamentary Democracy and Governance. She brought many insights and tips from her rich and diverse experience to the session with these young ones who look up to her as a role model. WoMentoring series are brought to you by Moremi Initiative for Women's Leadership in Africa with support from The French Embassy in Ghana.
Preparing for life after school, lessons for succeeding at the workplace/ career, work-life balance were some of the topical issues discussed during this session. It was an eye opening, impactful and learning experience for the young women.

WoMentoring, a uniquely designed mentorship programme to engage, inspire and equip the next generation of women leaders in Africa was coordinated by Ms. Diana Mensah and Vera Addo after which the mentor was introduced.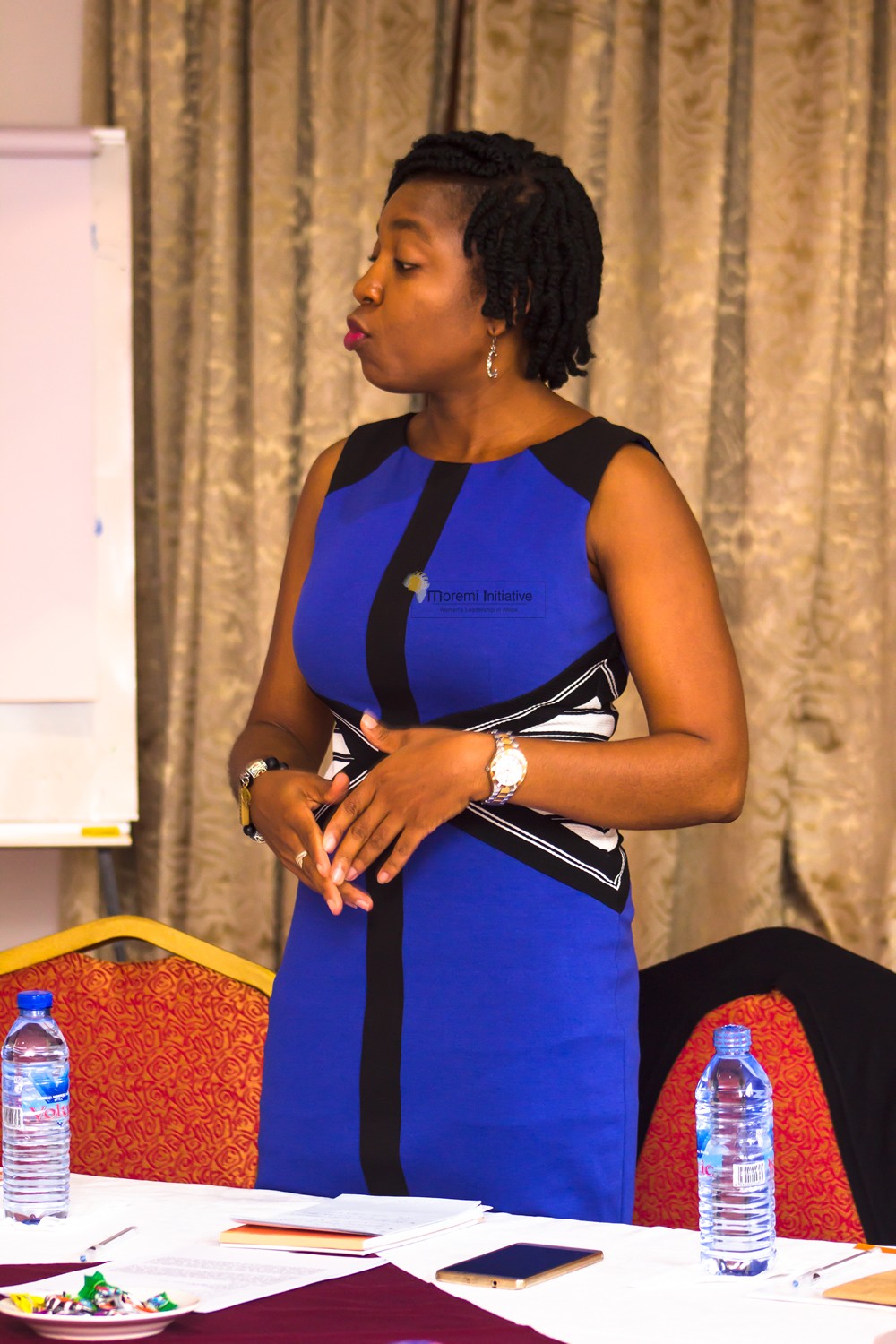 Mentor, Ms. Agnes Titriku's opening address on how the future is not in the sweet by and by but now and how to work on the now future to attain one's personalised goals.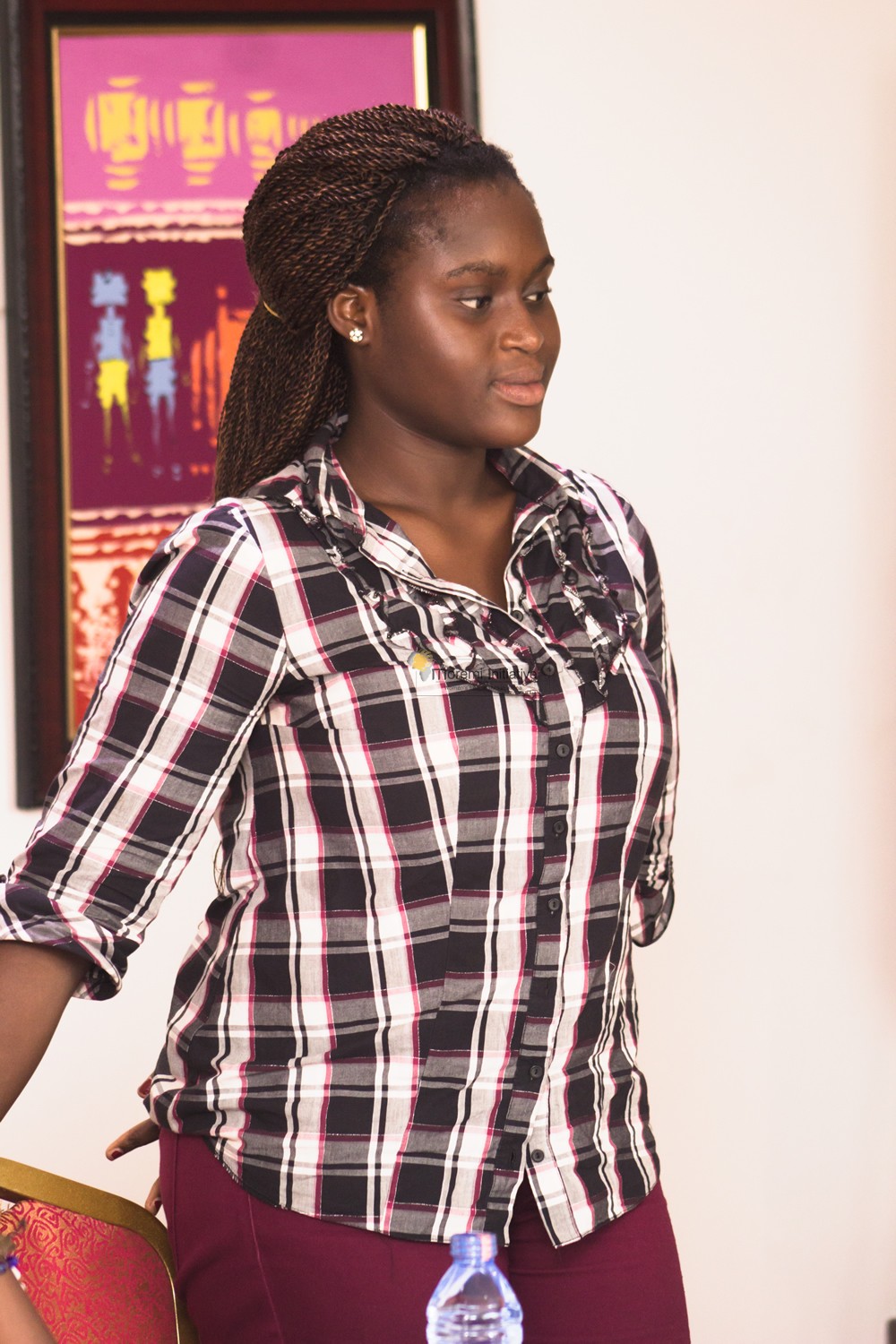 Rhoda(Mentee)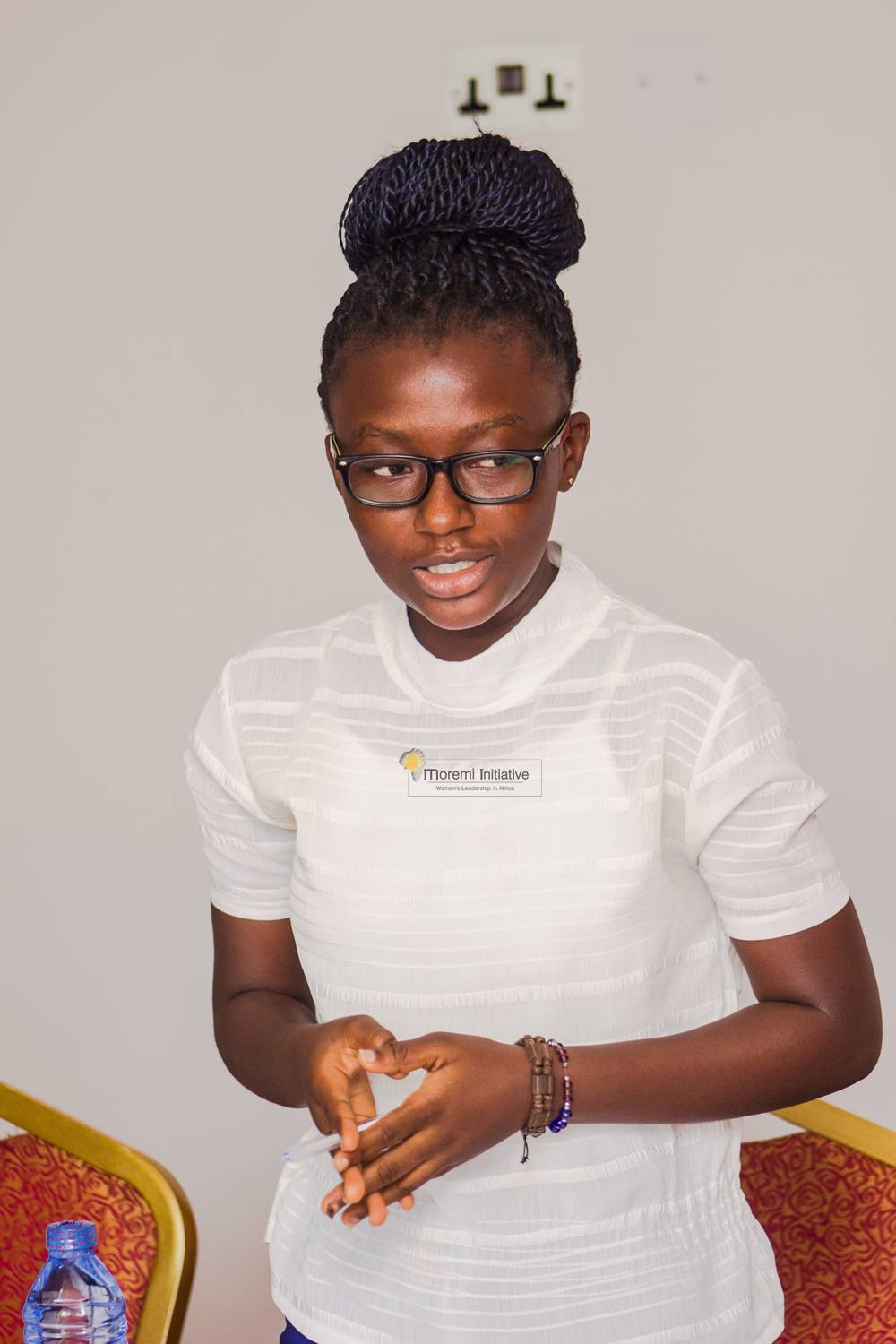 Rose(Mentee)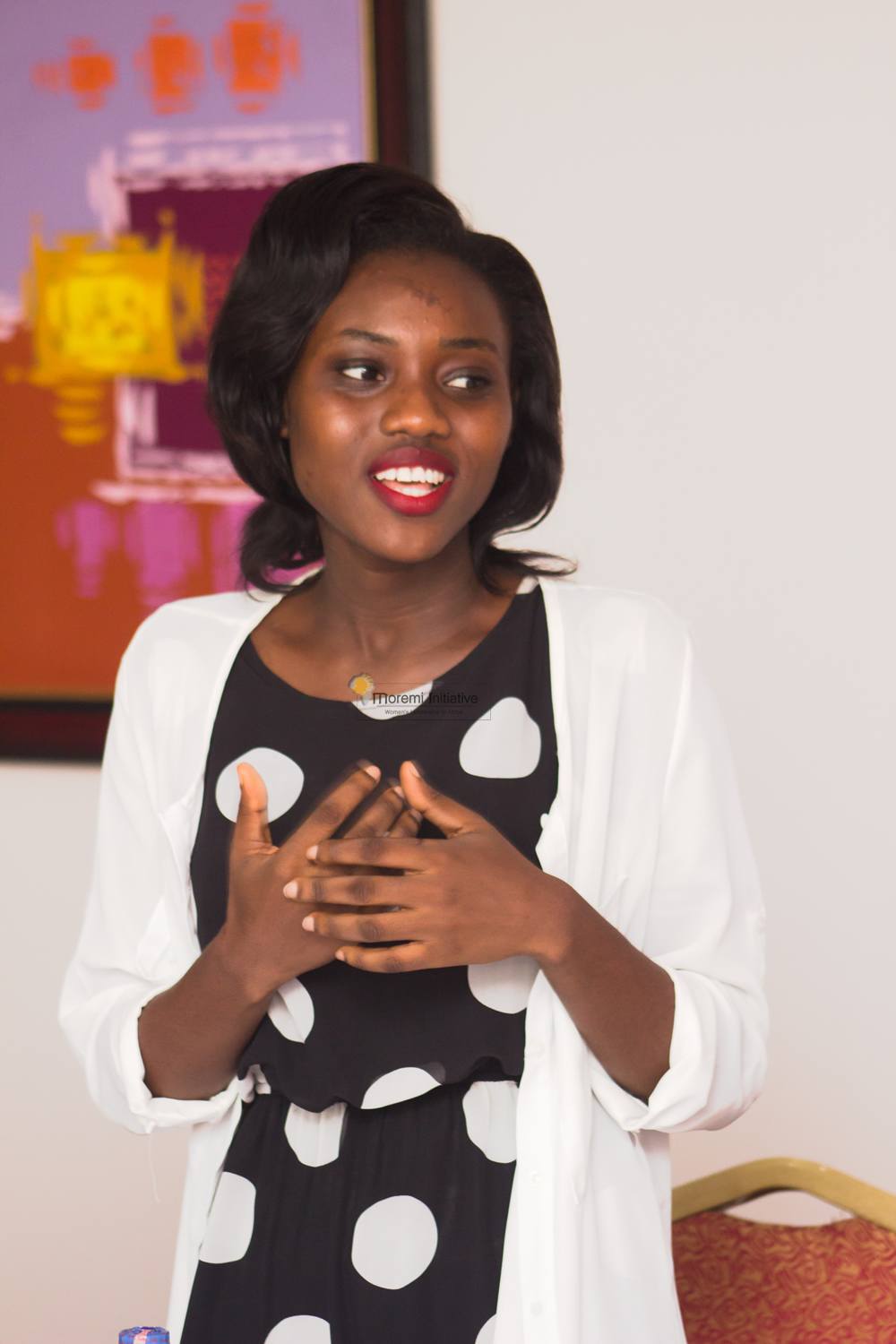 Gifty (Mentee)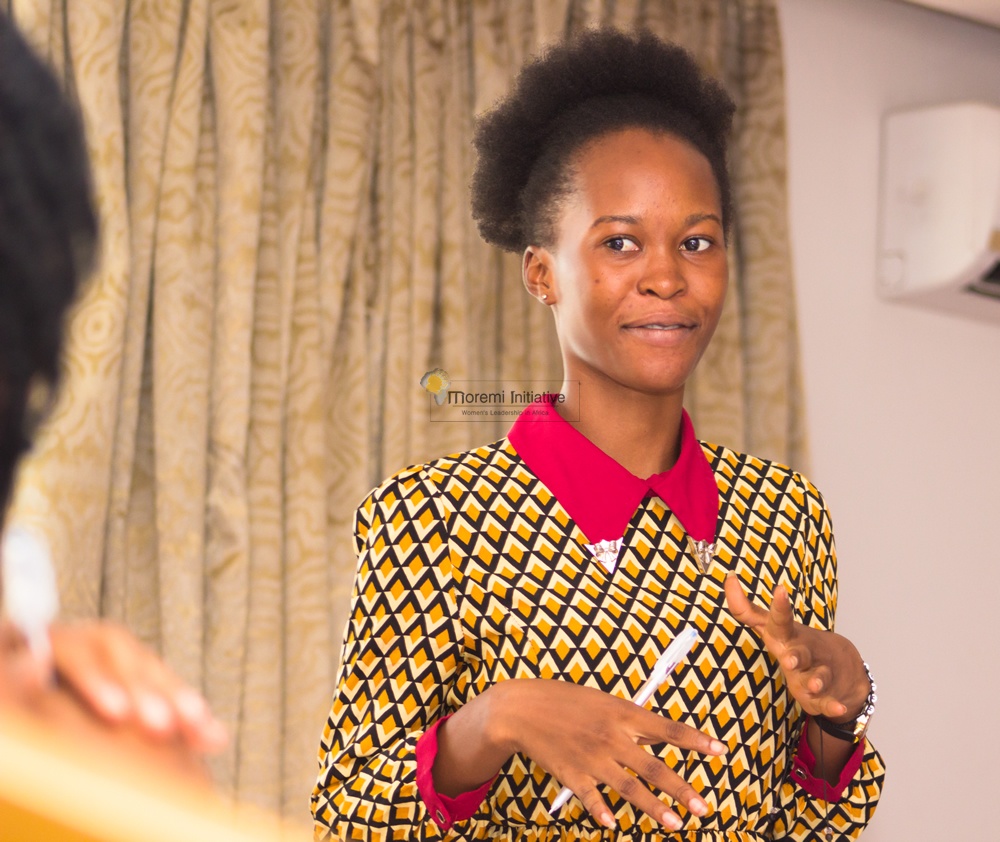 Princess(Mentee),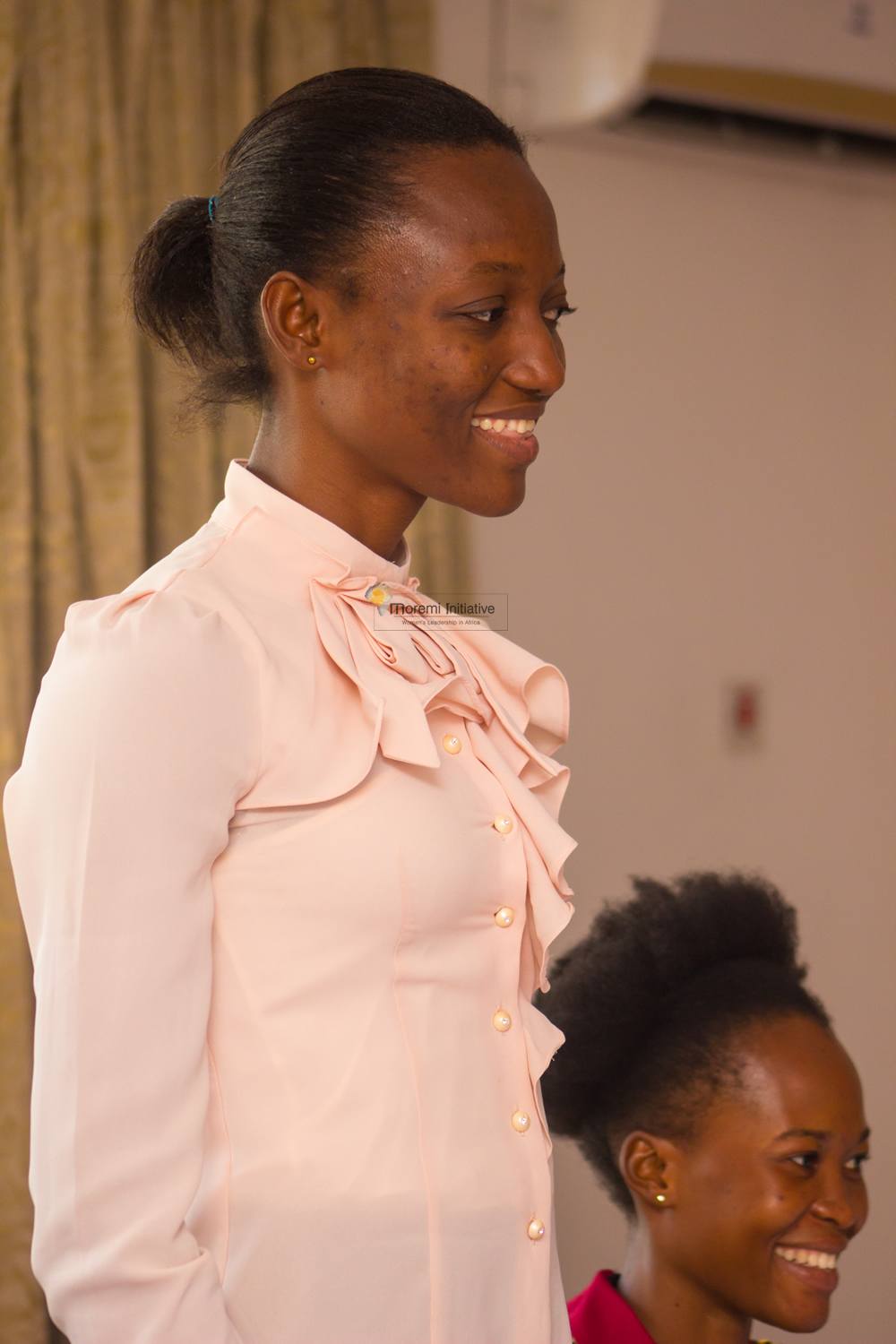 Ruth(Mentee),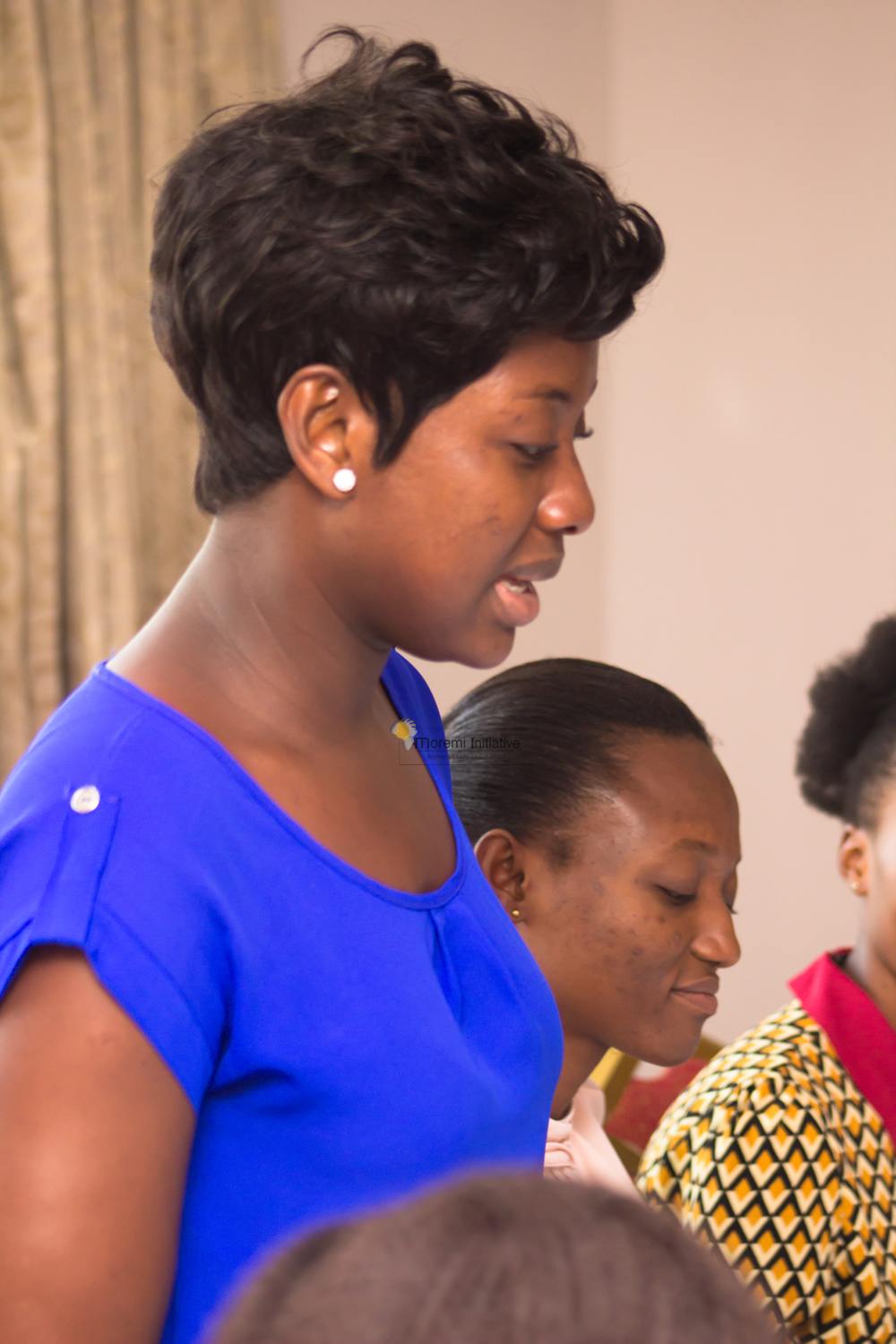 Linda(Mentee),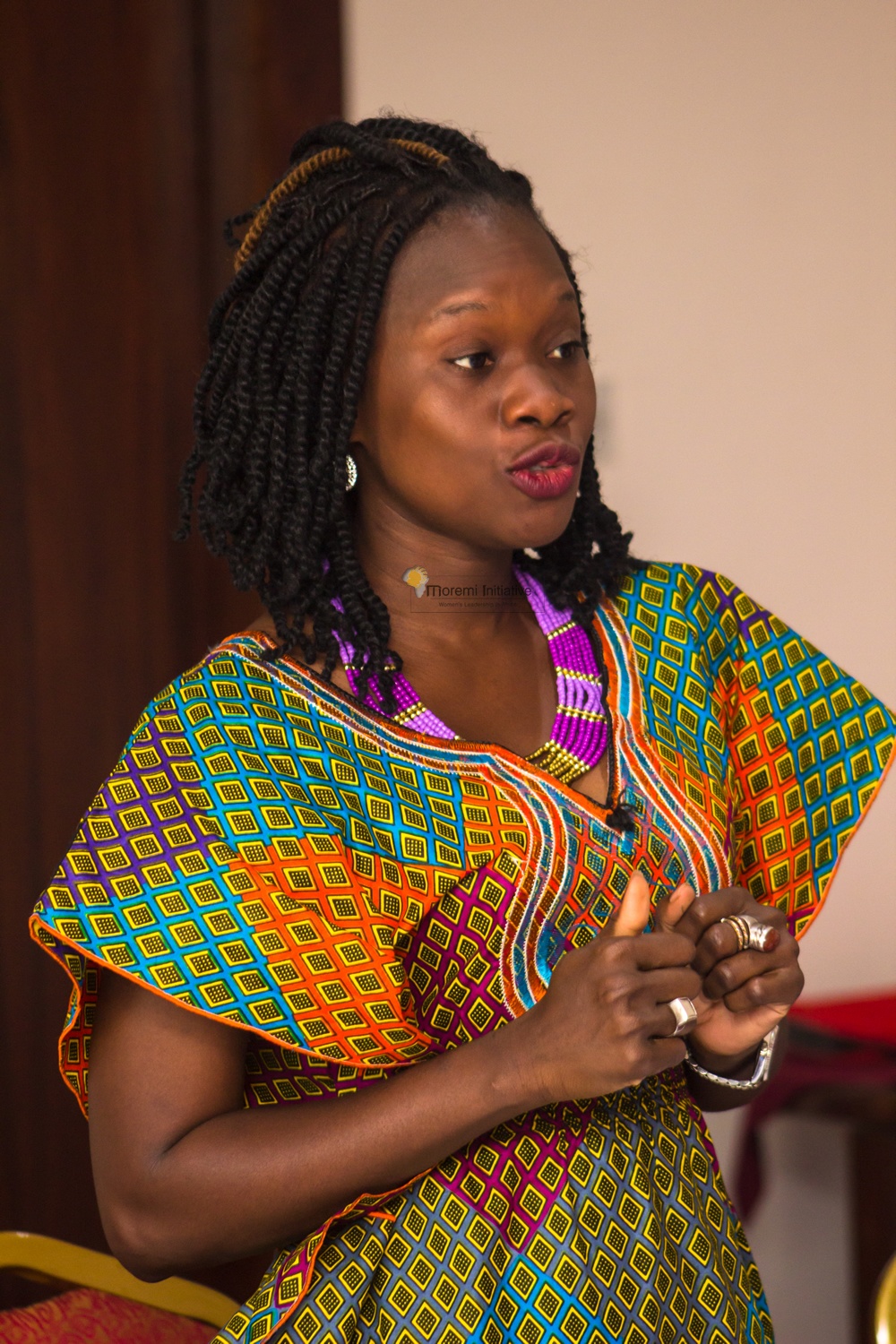 Khady Ndour (Moremi Representative),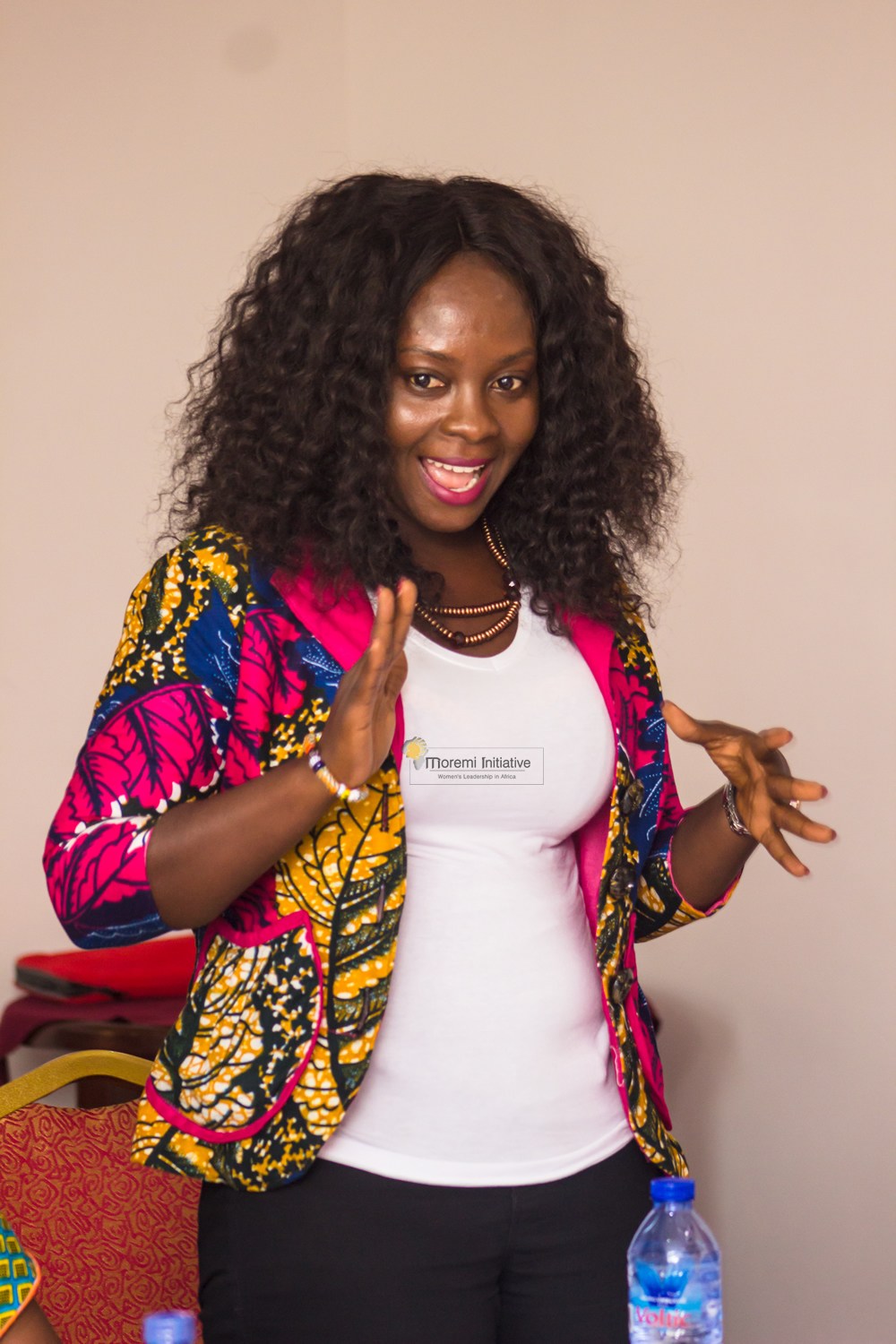 Vera (Coordinator),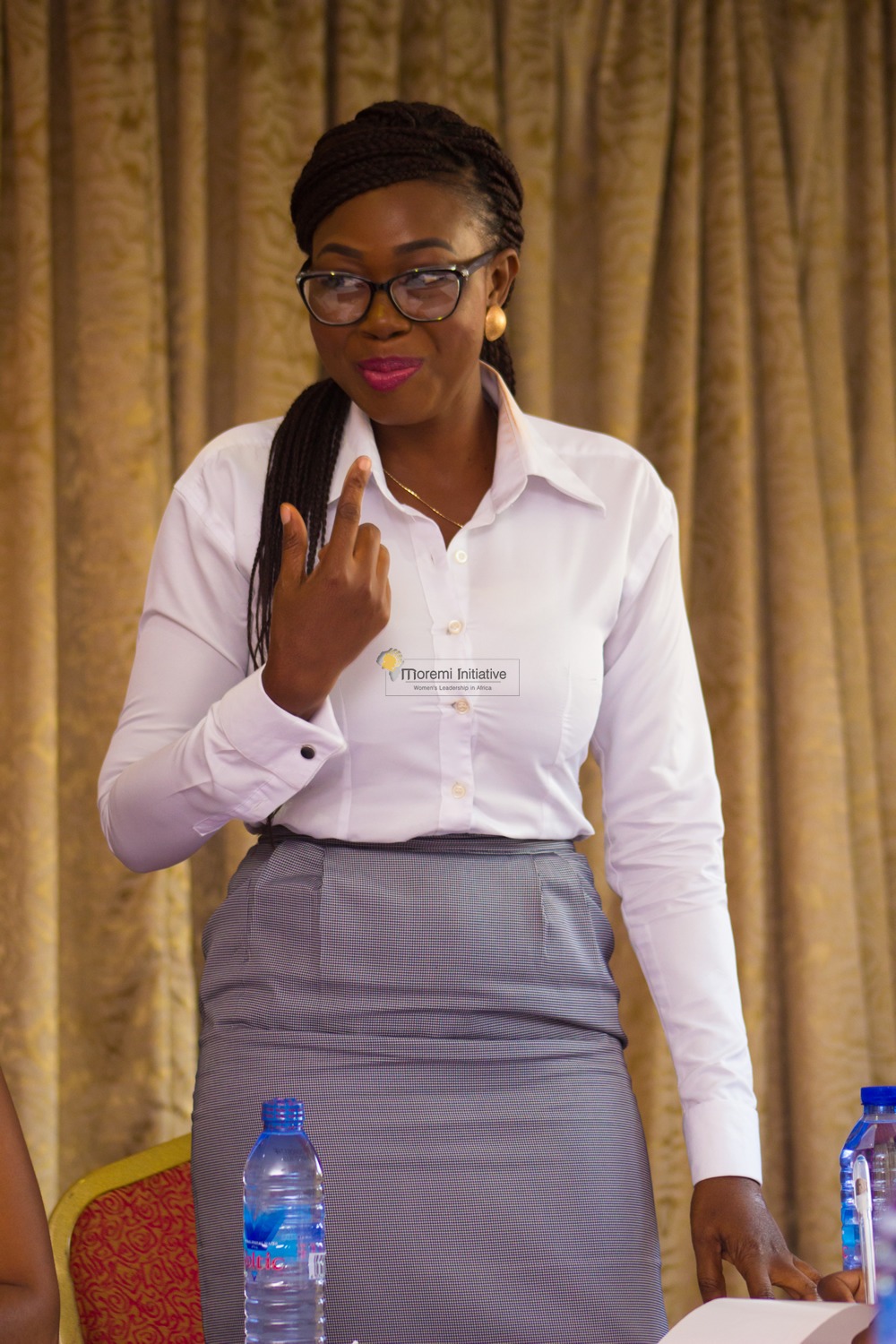 Diana(Coordinator)
A very interesting ice breaking moment where mentees, coordinators and mentor took turns to do a self-introduction as well as answer the question if you are given the opportunity to choose an animal to emulate which animal will it be and why?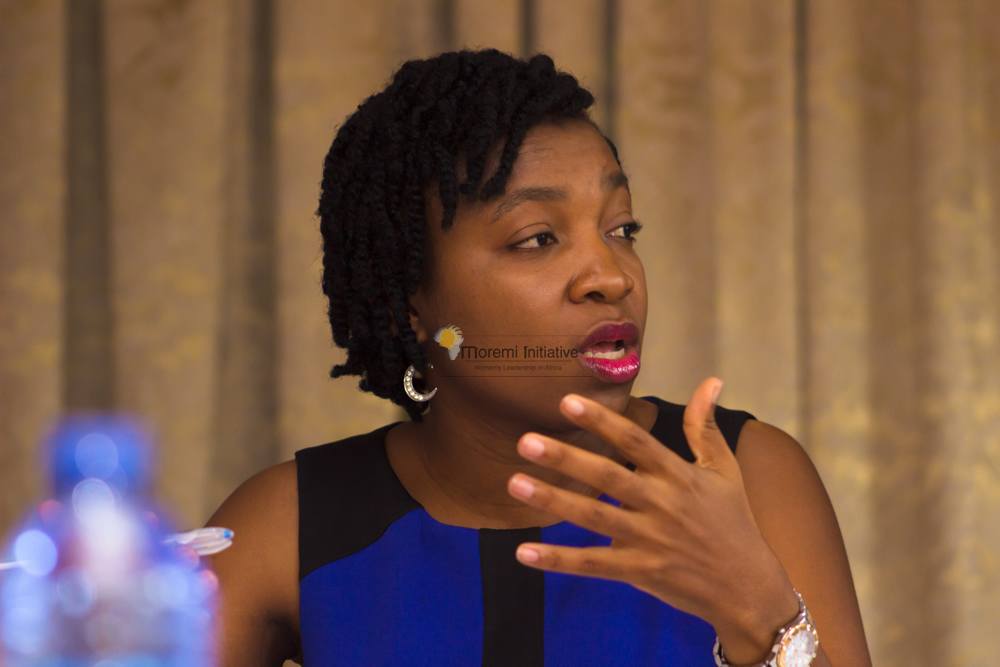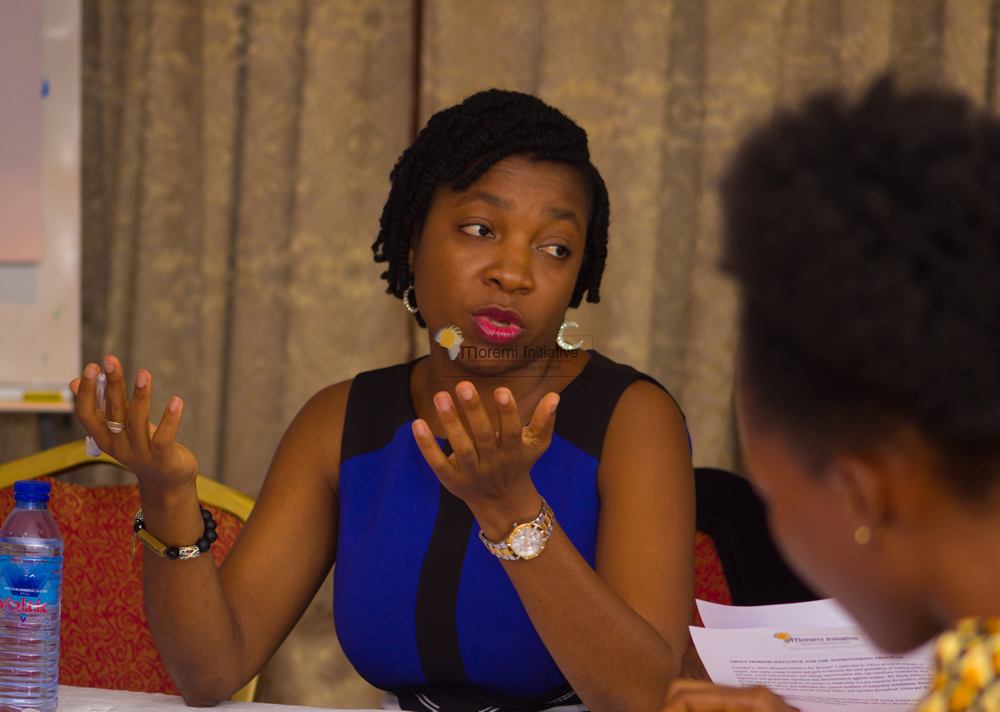 Coaching on going on knowing oneself, strengths, weaknesses, exploring one's environment, thinking beyond grades among others.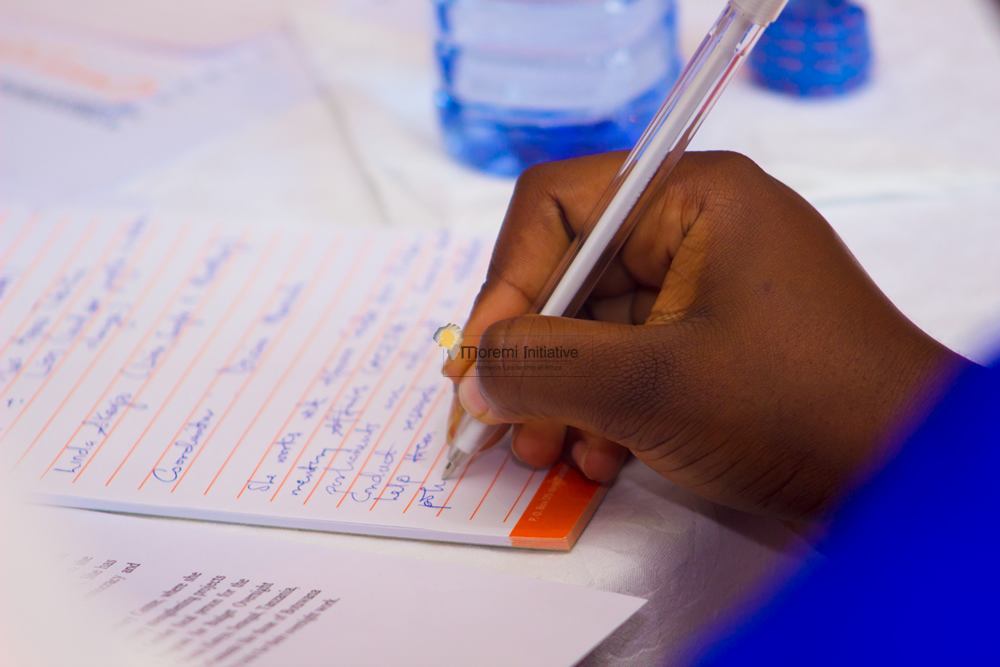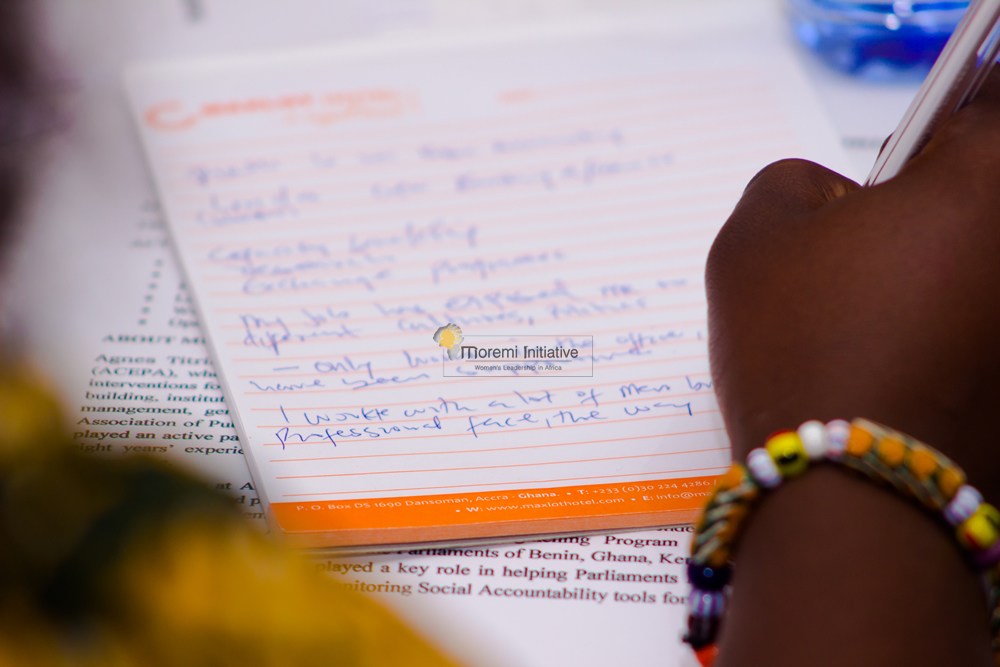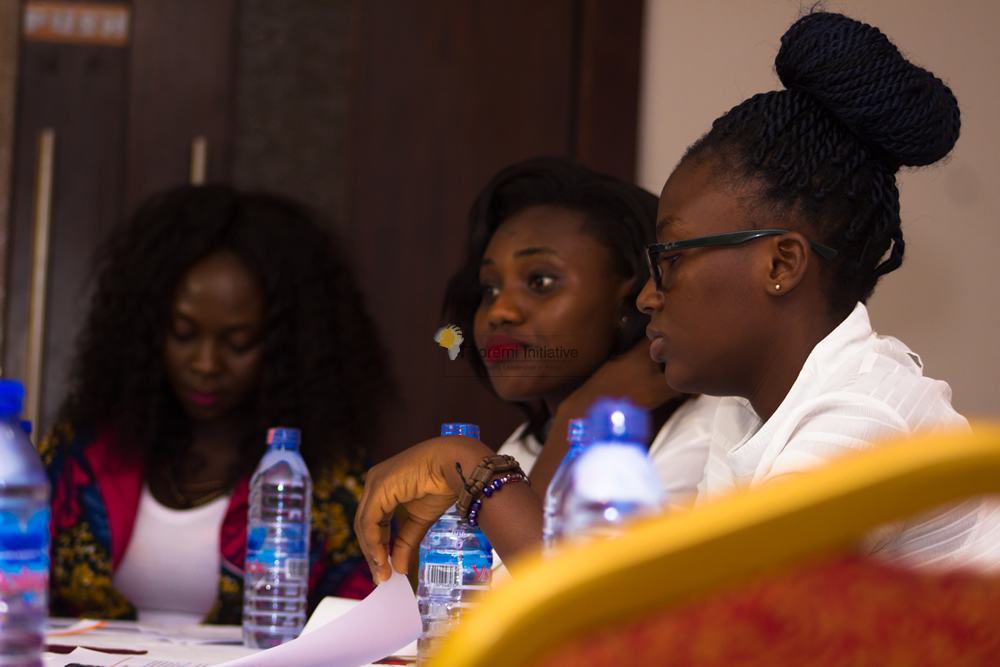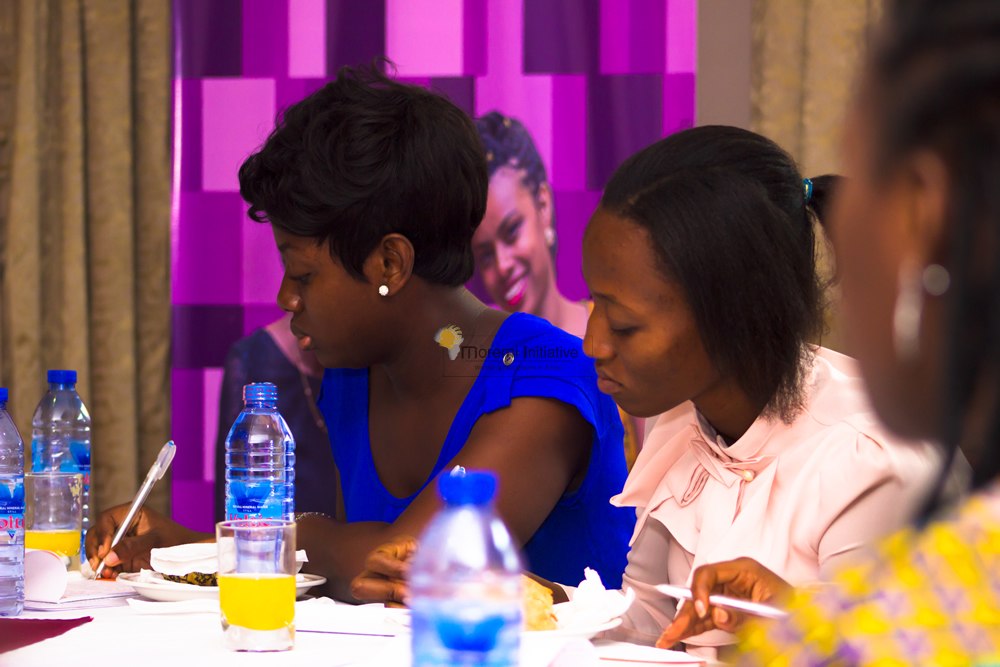 Mentees taking note, listening attentively as mentor engages them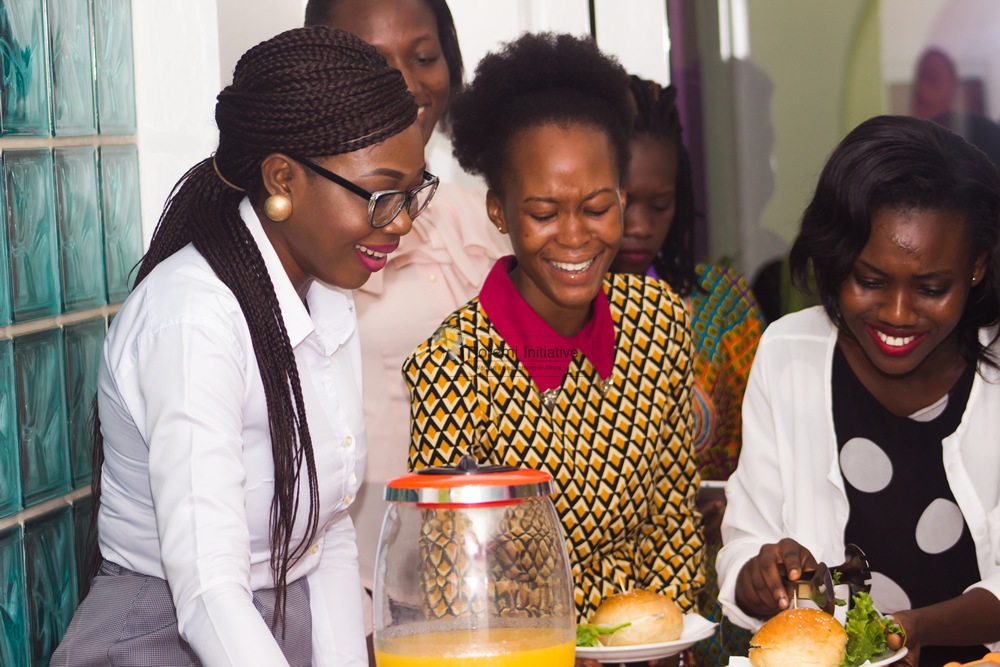 Yes!!!! Snack break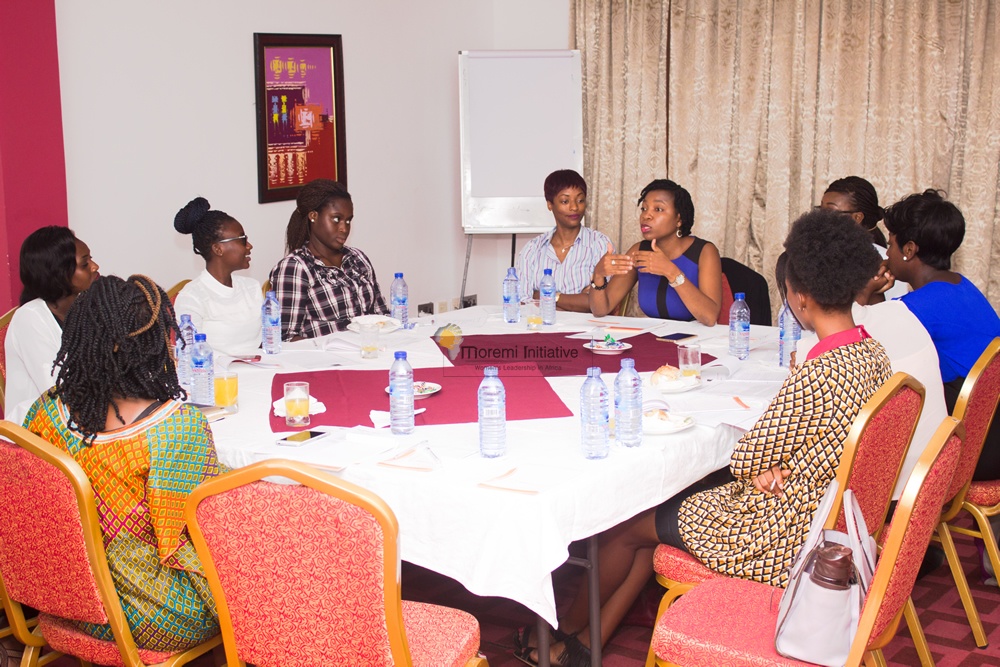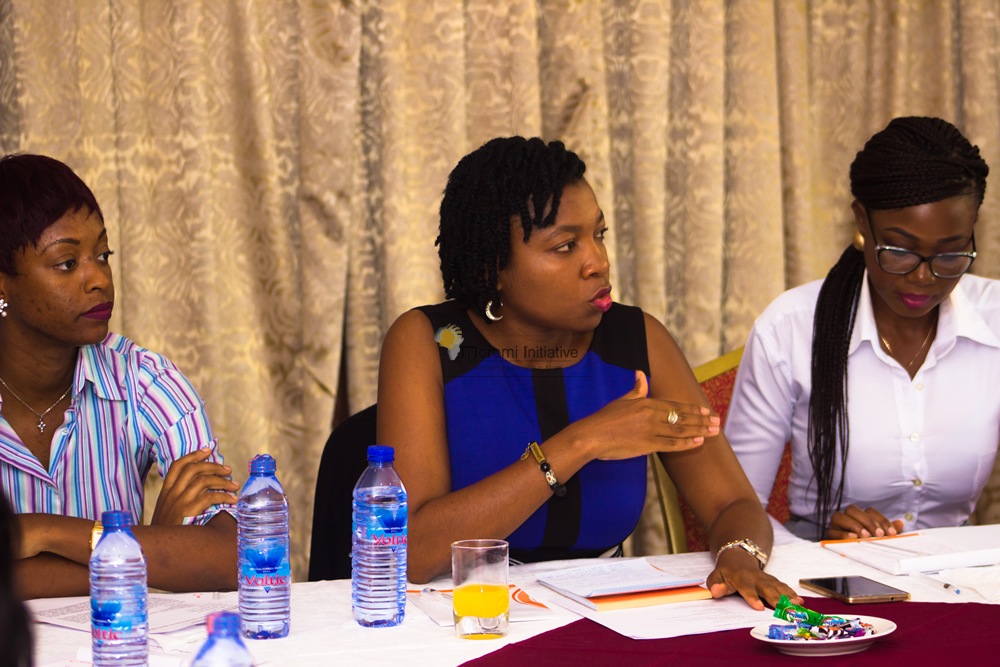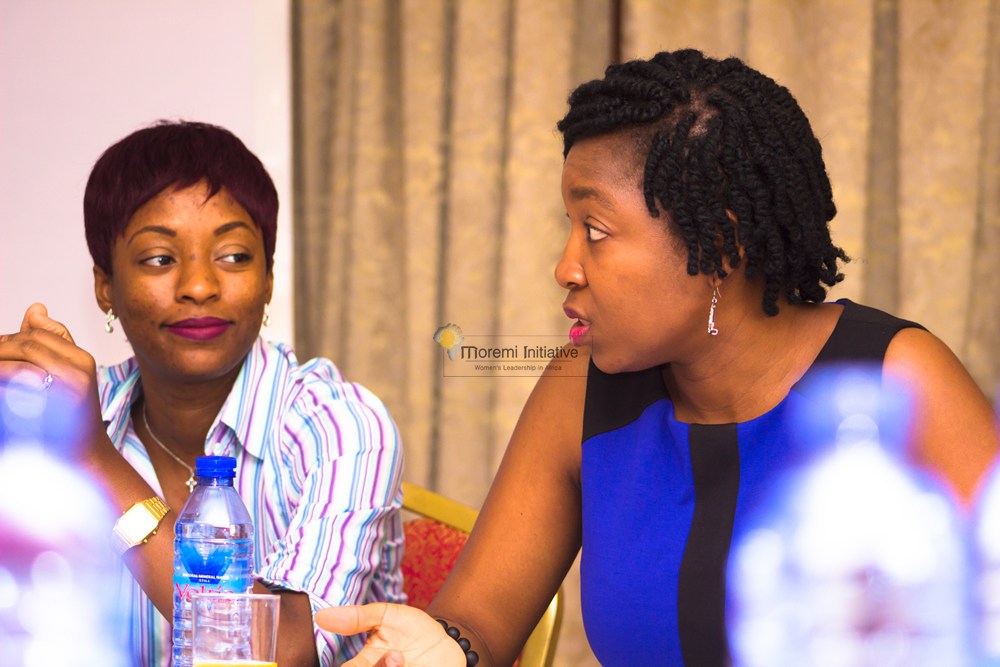 Coaching continued on developing the art of thinking, planning and documentation, building networks. Rhoda said "I learnt to build on my social capital by respecting people l meet, not burning my bridges and joining communities l share a common interest with". Rose learnt to look beyond grades and build up on attitudes and skill set through extra-curricular activities. Linda has learnt to address whatever problem being criticized for and have a life aside work.
Question and answer time.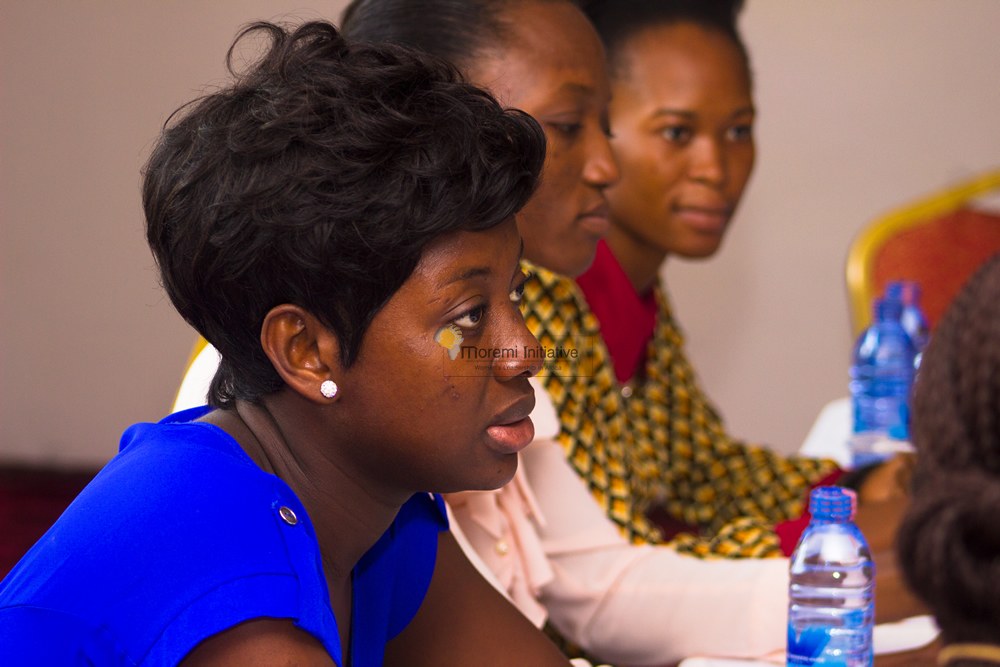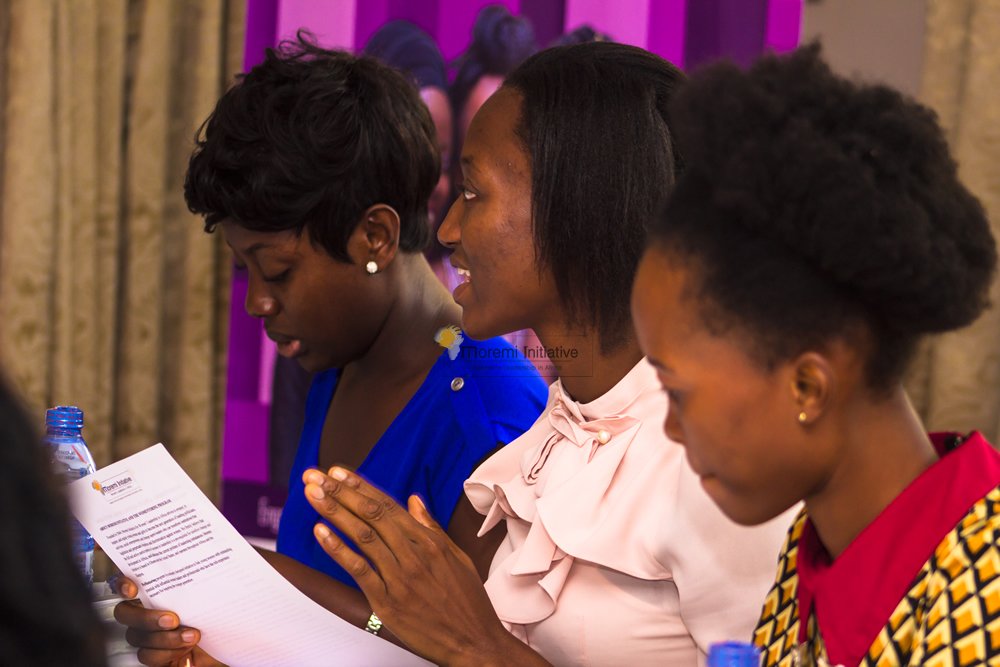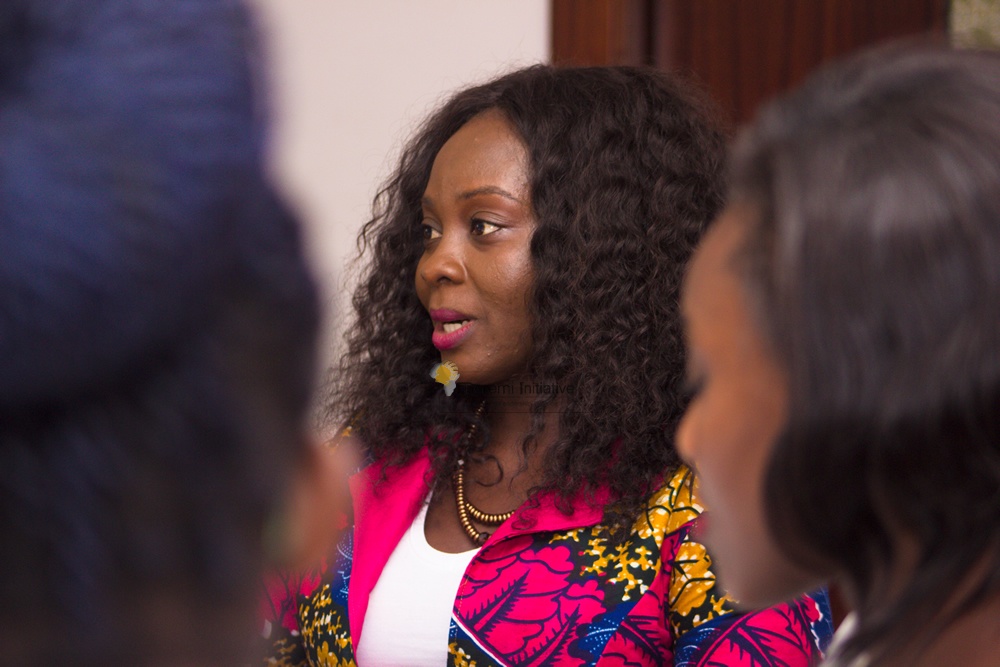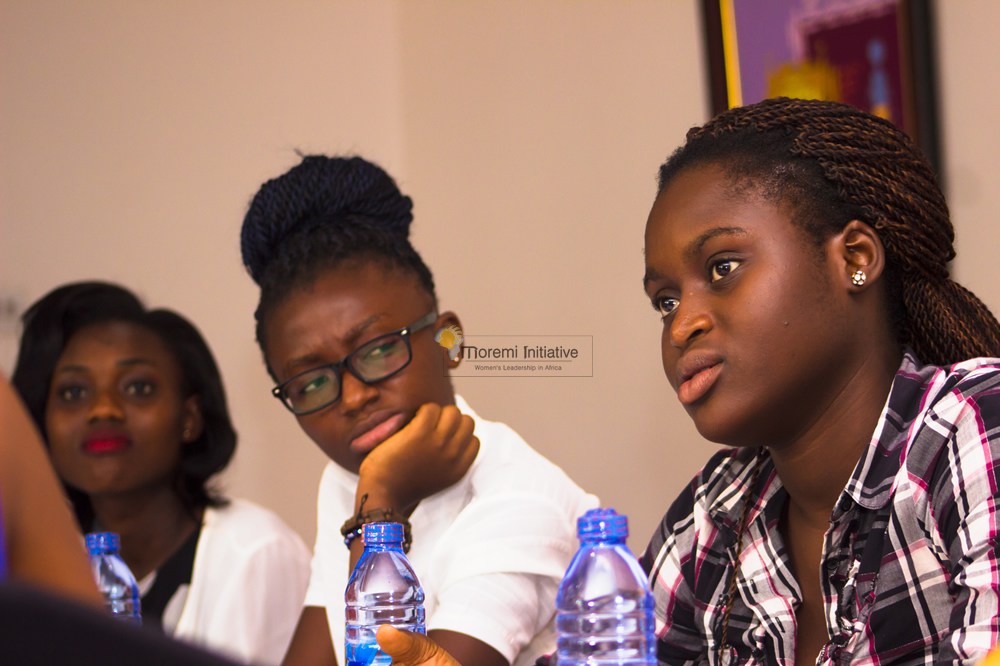 Questions were drawn from topical issues discussed. How to handle different personalities at the work place, handling criticisms, how to identify one's interest and pursue them.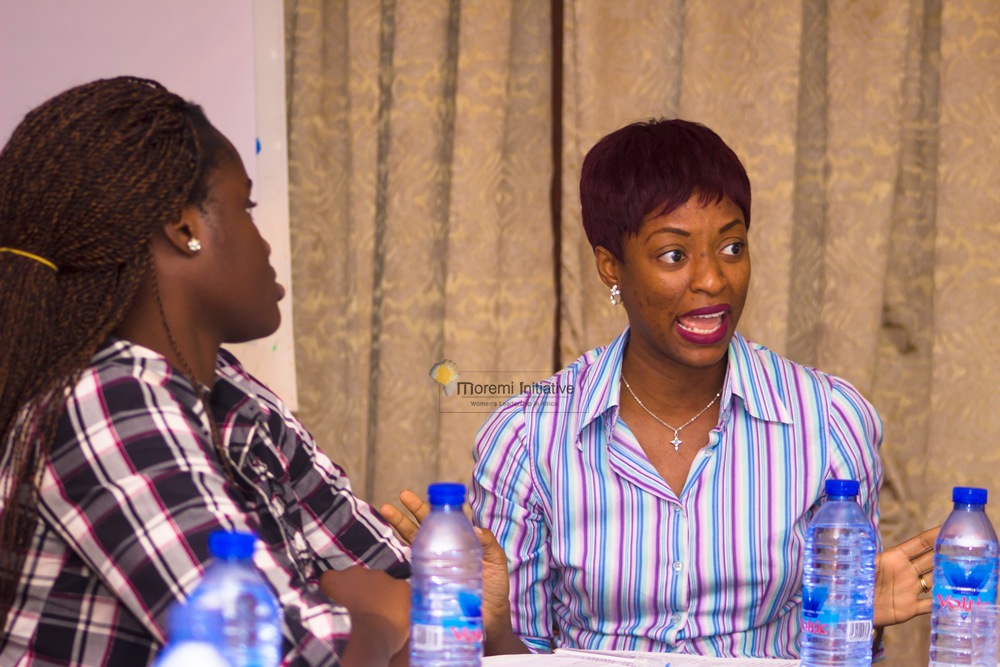 Representative of the French Embassy Mrs. Genevieve Pattington was our guest and she made an astounding contribution to the discussions. She reiterated that, exuberating positive attitude / energy in spite of difficulties keeps one's whole being sane.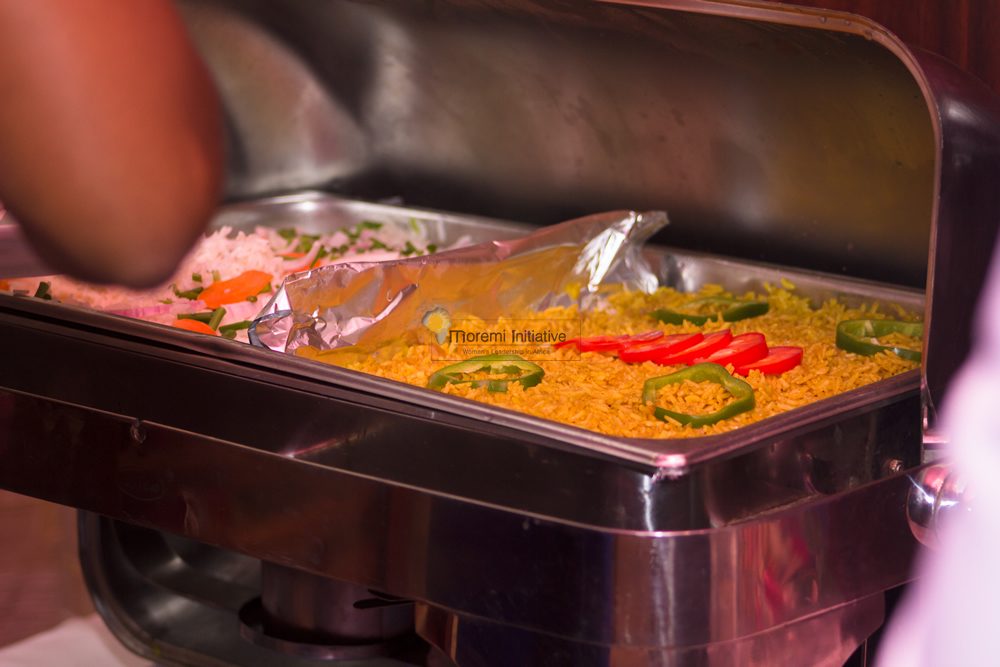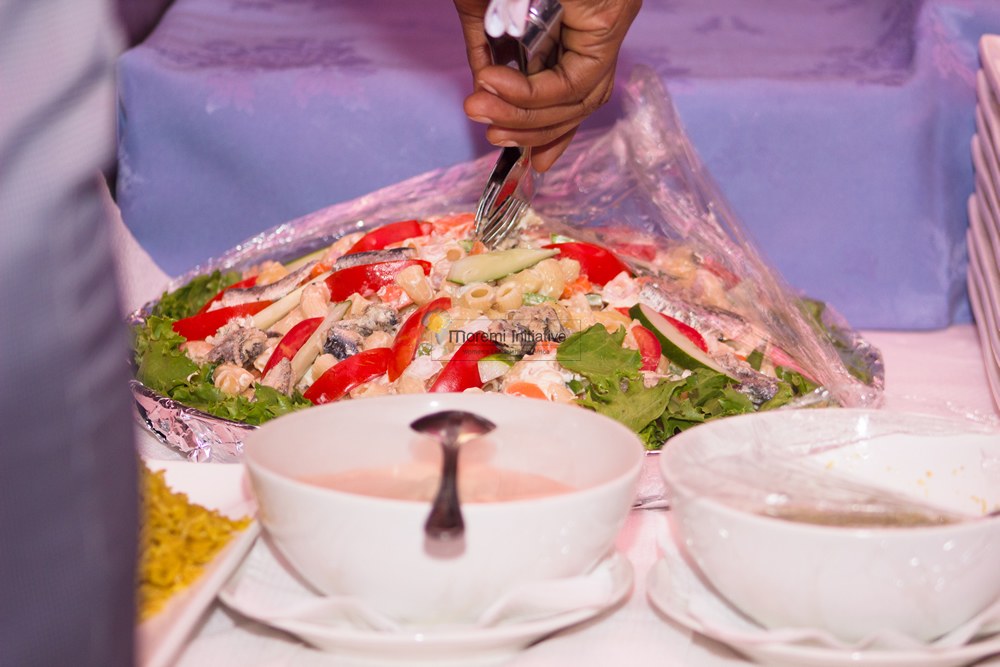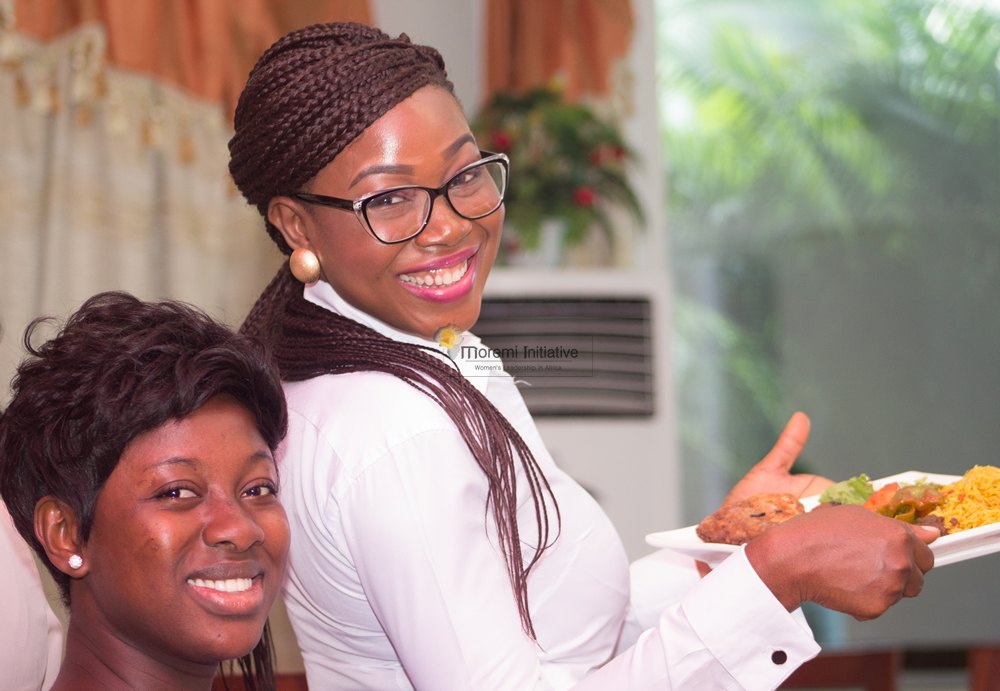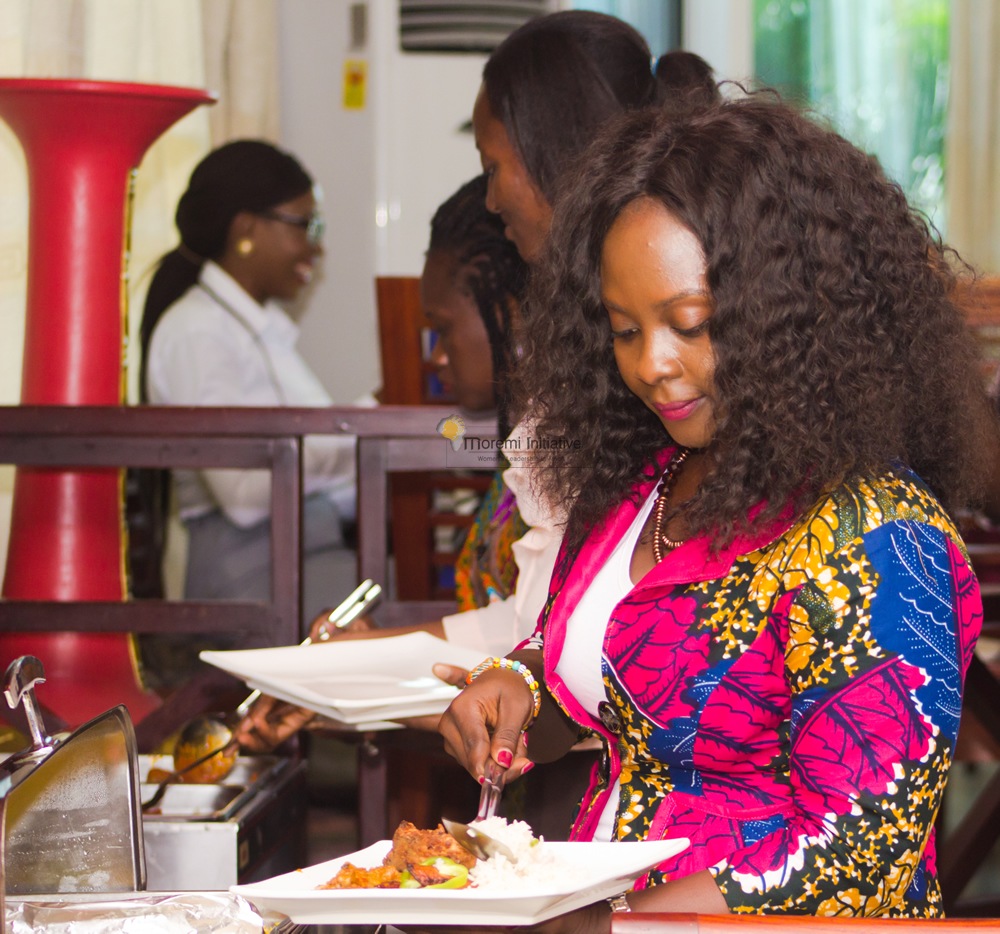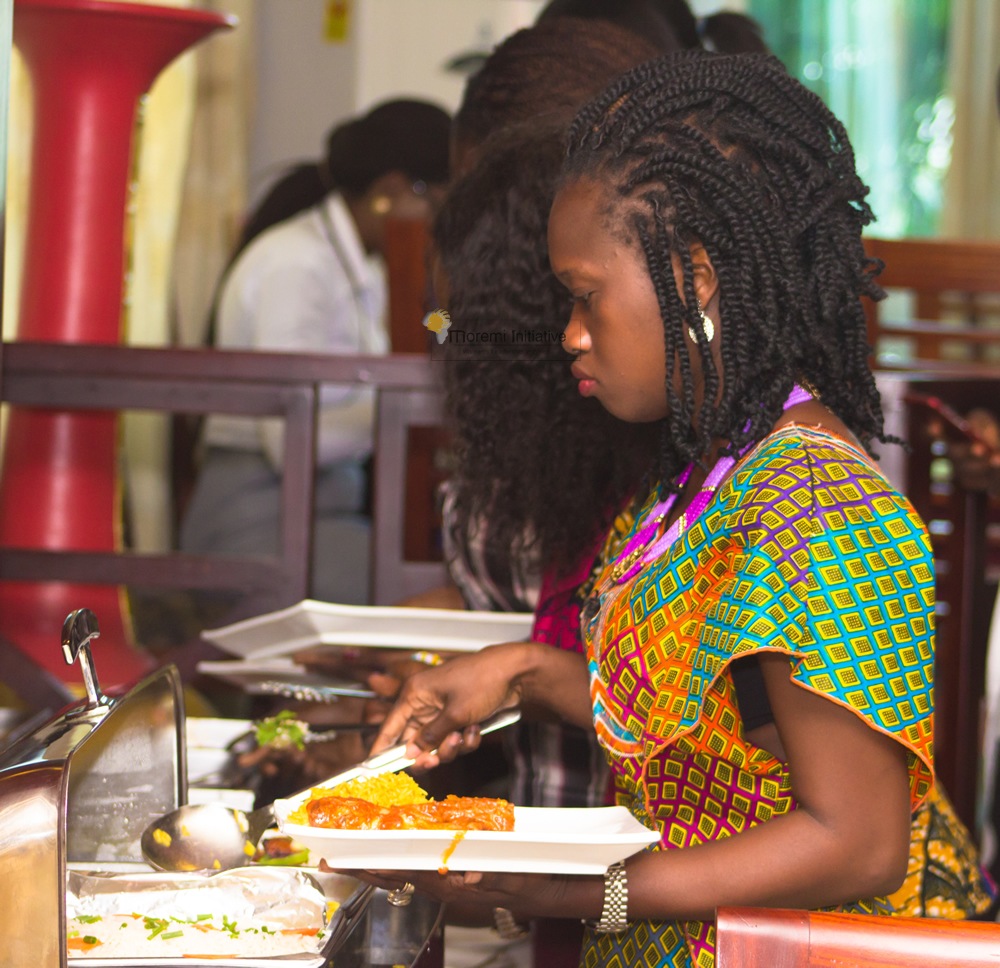 Yum yum food denotes lunch time!!!!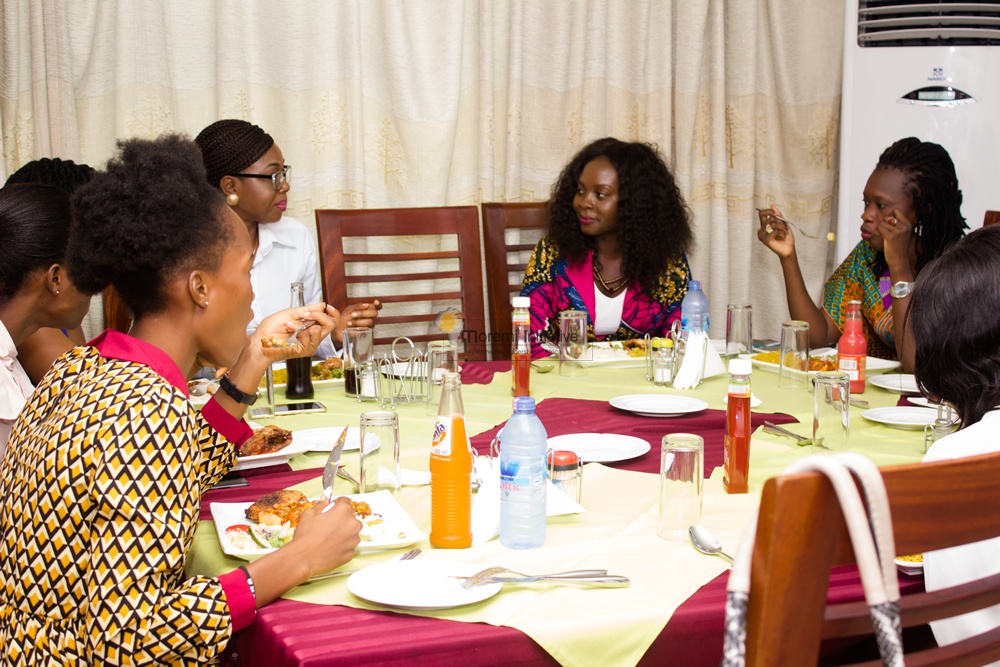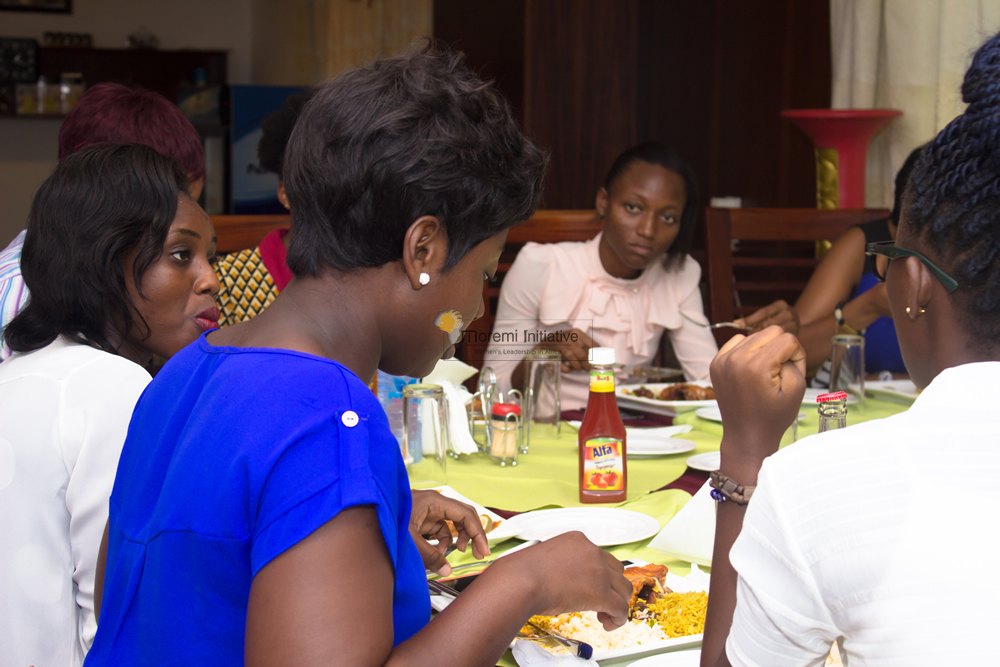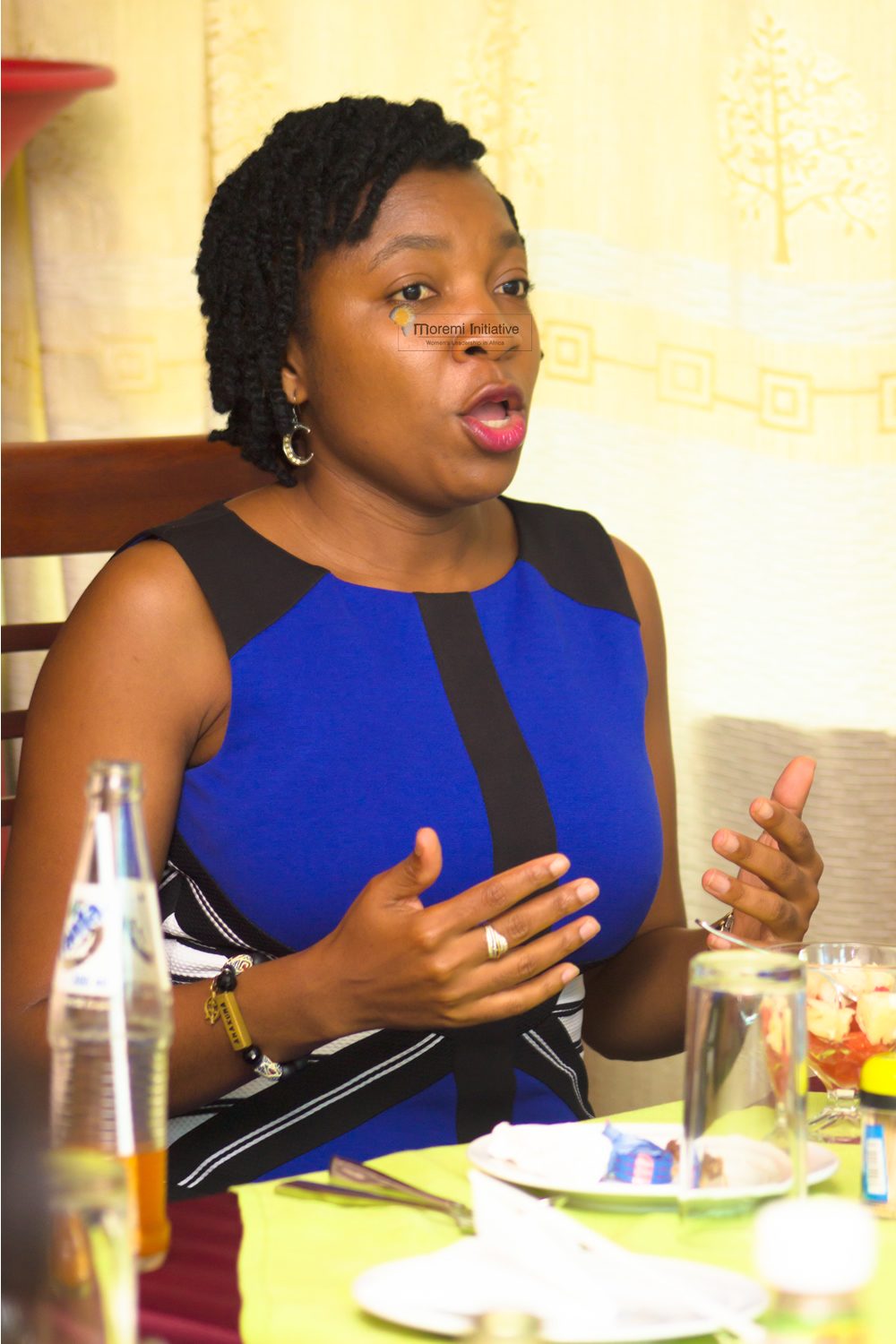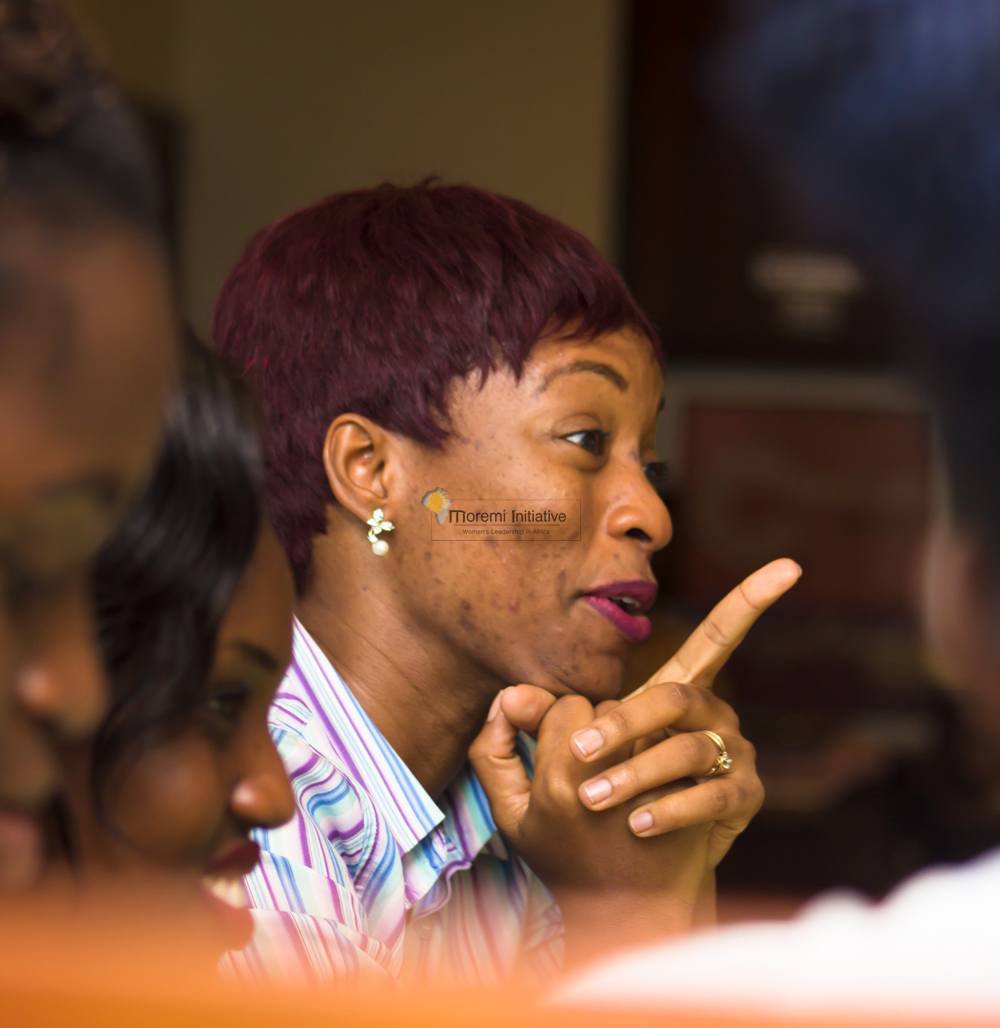 Lunch time veered into girl talk where there were discussions on relationship dos and don'ts and an insightful experience sharing.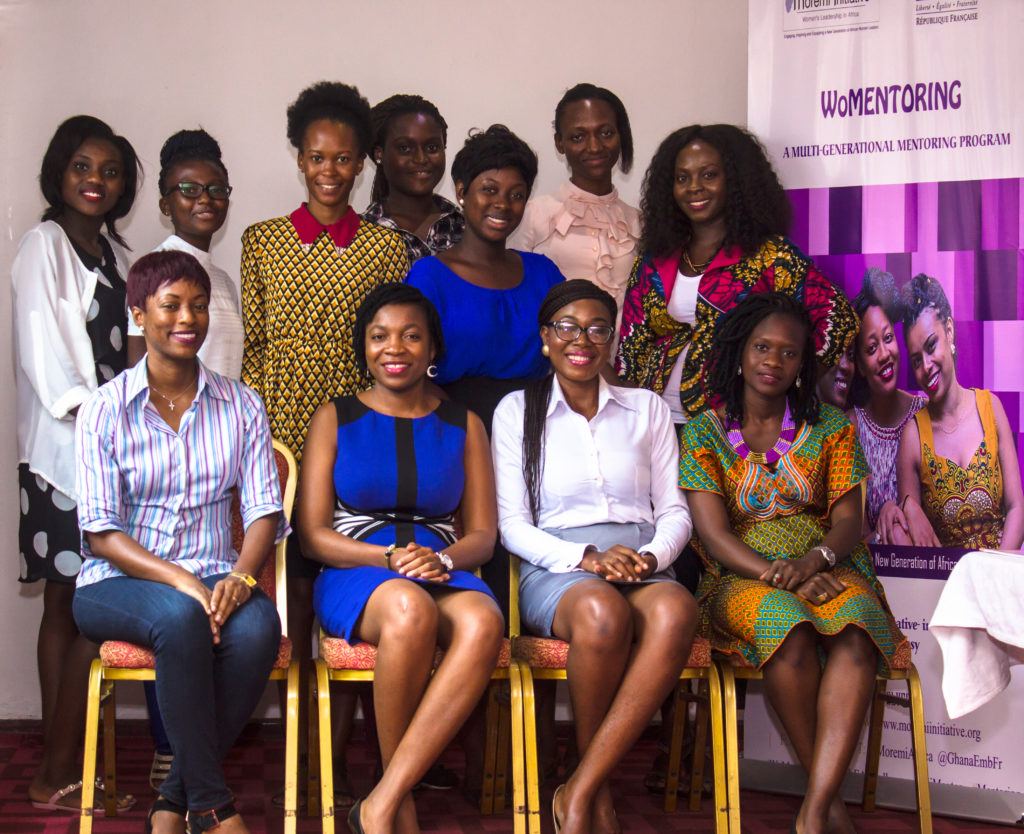 Group picture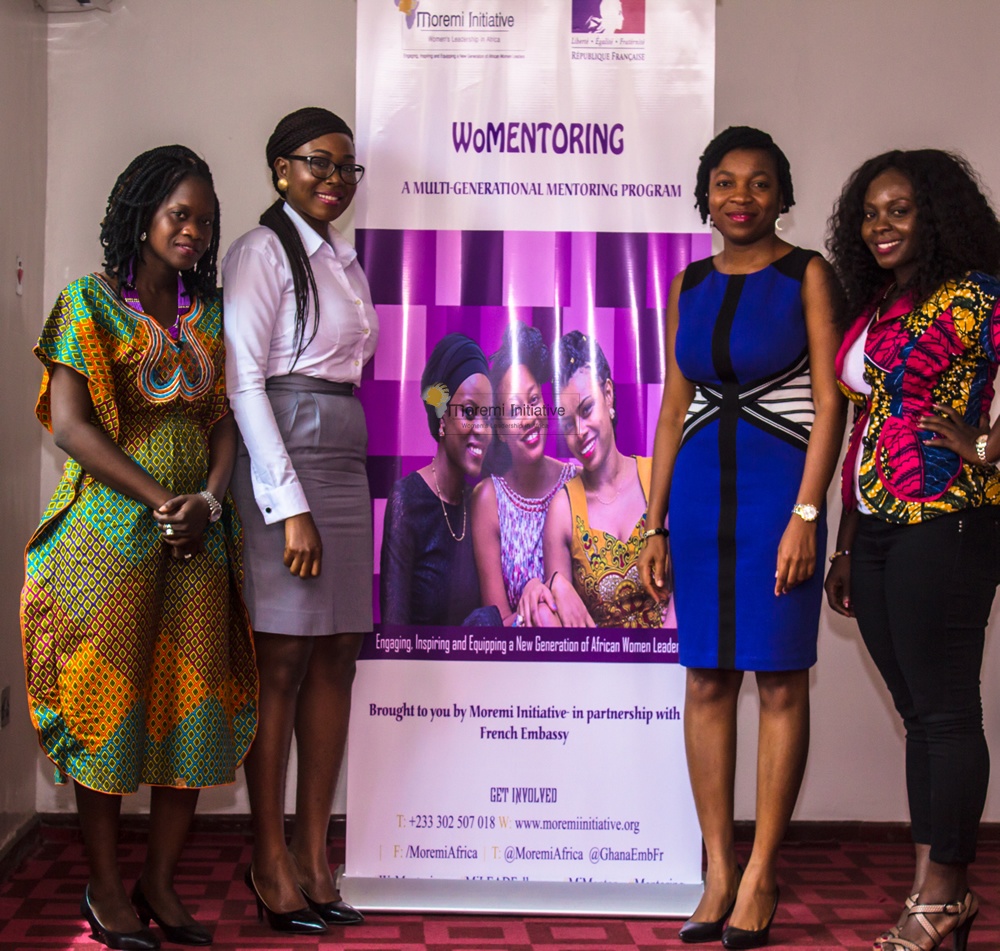 Moremi staff with Mentor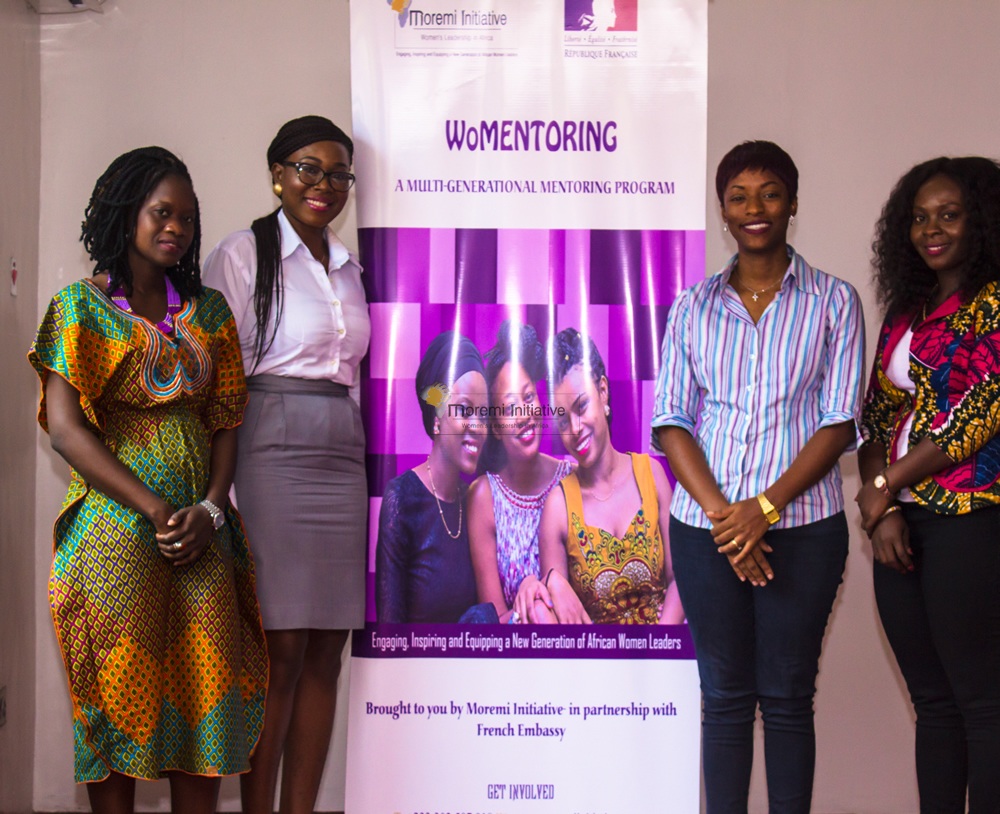 Moremi staff with French embassy representative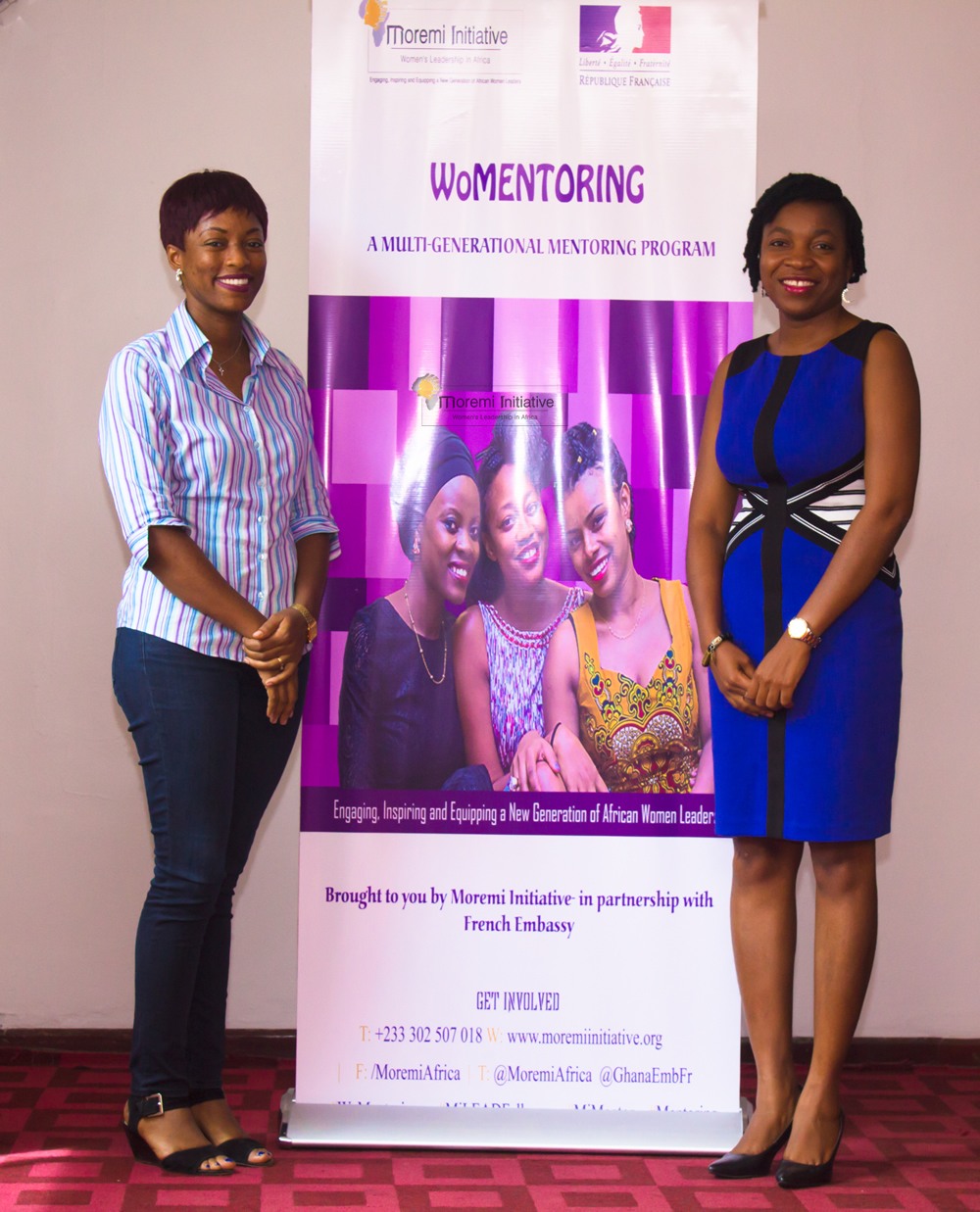 Mentor with French Embassy Representative
Outstanding women leaders and achievers with the necessary experience and interest in mentoring the younger generation are invited to host sessions.