This session of the Womentoring Program was held on the 30th September 2017 at East Legon. It was hosted and co-sponsored by Ms. Ayesha Bedwai. Ayesha is a Partner at Price Waterhouse Coopers where she serves as Leader, Corporate Responsibility and Diversity & Inclusion. She is Responsible for PwC's West African Market WoMentoring (Ghana, Nigeria and Liberia); Ayesha has a specialization in Tax with a focus on the Energy sector where she provides advisory services and solutions to their clients.
Five (5) mentees were selected based on their interests and career aspirations. The session was coordinated by Ms. Vera Addo and Jennifer Atana.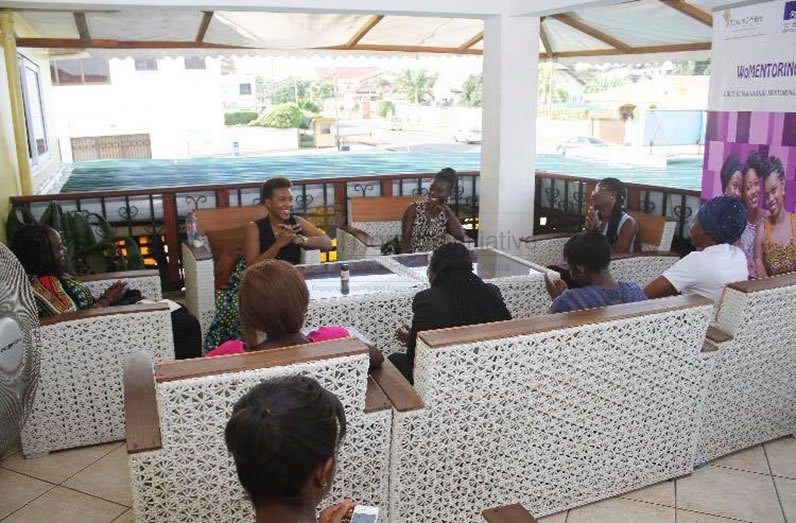 Ayesha shared with mentees key lessons of leadership to guide the mentees throughout their career path and enhance their personal development.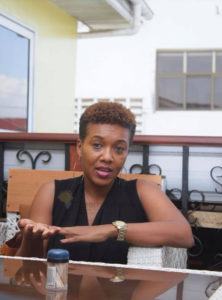 Lessons:
Knowing yourself. She asked mentees to learn when to purse and reflect: to be able to know yourself which allows one to adapt to situations and also to accept responsibility.
Creativity was the next lesson. As young women leaders, creativity will make you an outstanding among your colleagues
She also encouraged the mentees to become an expert in their field. As you grow, become known for something.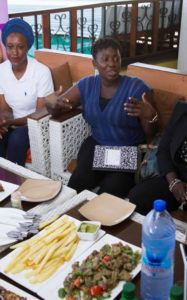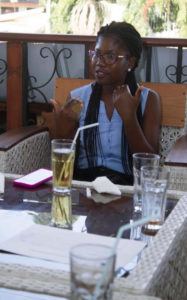 Mentees Felicia, Sherifa, and Mandy contributing to the discussions.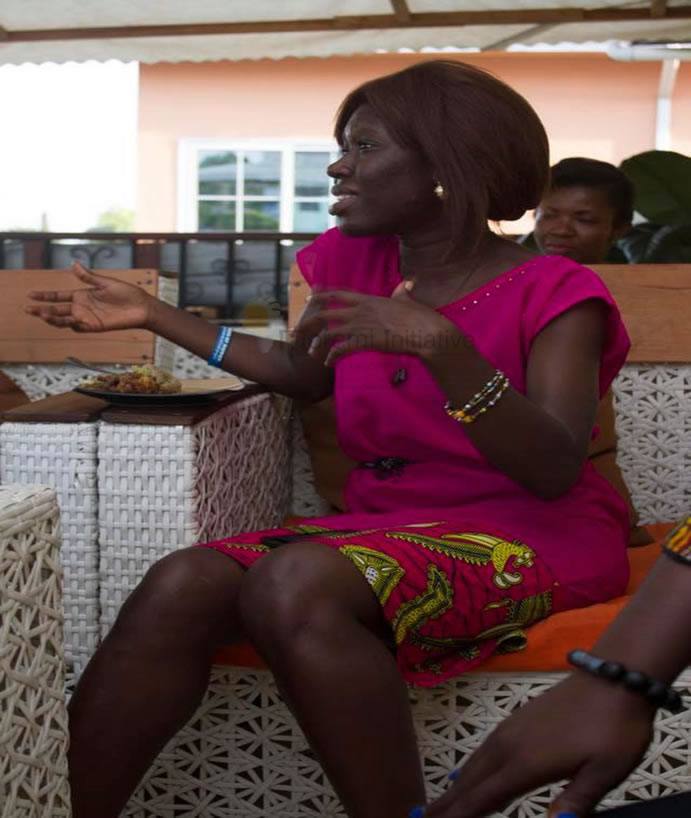 "I am glad I came, I have learnt how to find myself and how to adapt to situations I encounter" _ (Mentee), Mariam, the founder of Ajo Social Enterprise was contributing to the discussion.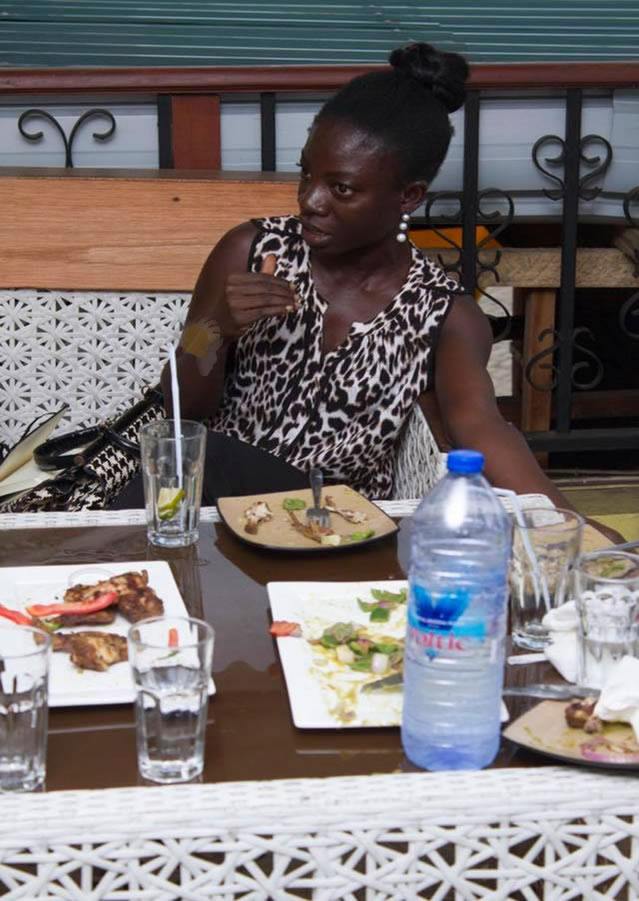 Bianca, who had completed the professional law course and waiting to be called to the bar on the 6th of October also had her turn to contribute and ask the mentor questions.
The food was delicious and ladies could not avoid!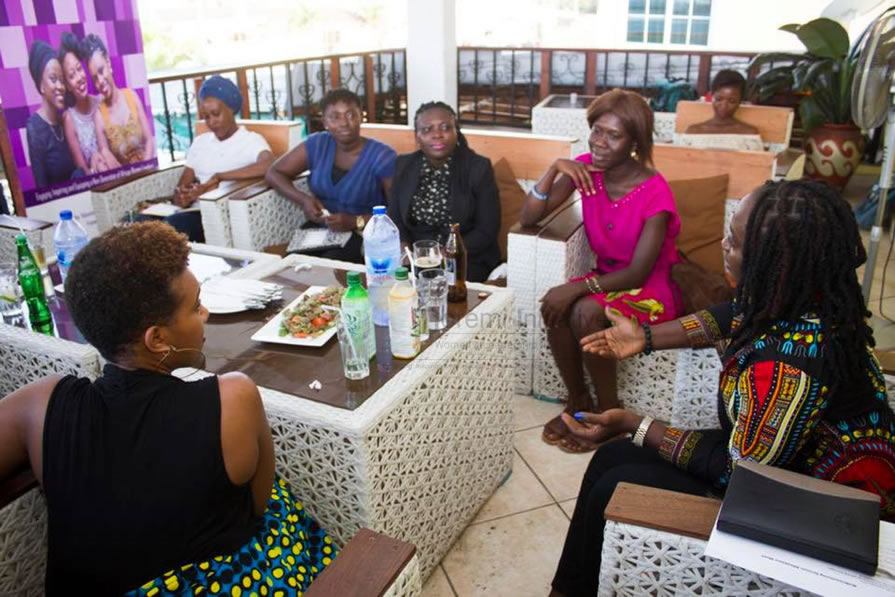 Ms. Addo, the WoMentoring Coordinator also took the opportunity to share with the ladies the purpose of the event and expectations from the Mentor and the Mentees.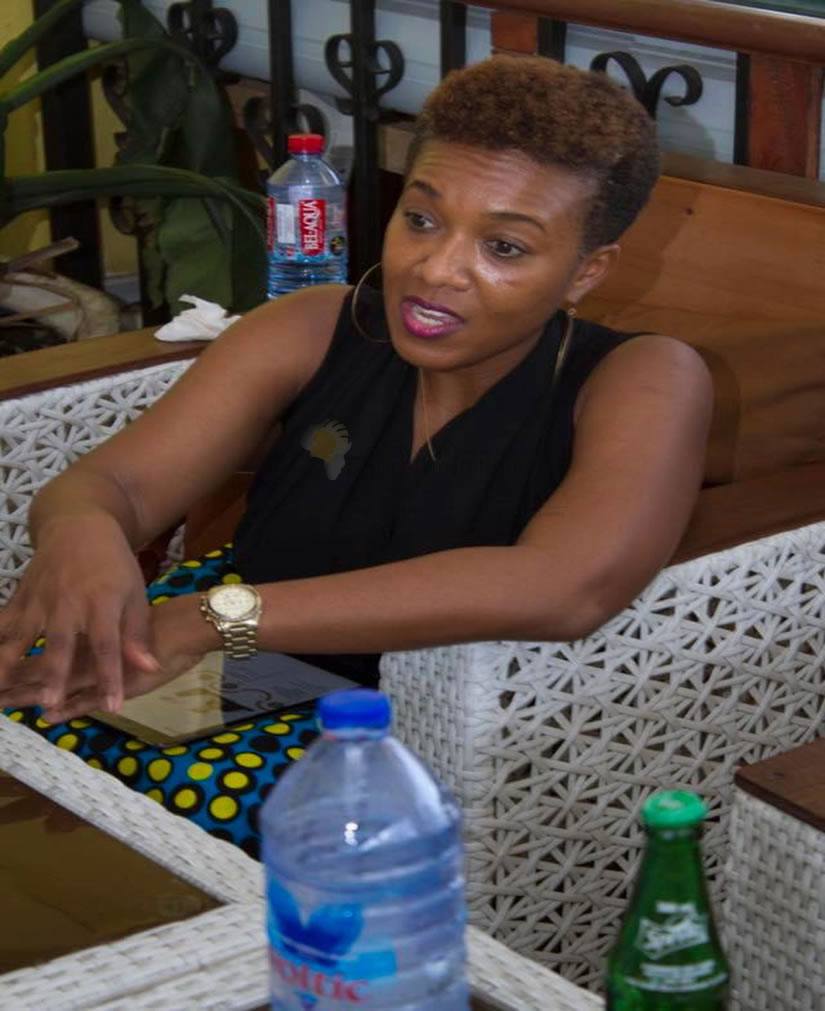 After the lunch, she continued with last three (3) lessons to leadership which included; becoming a problem solver, use of internet and the social media to promote your brand and finally and most important to be a visionary.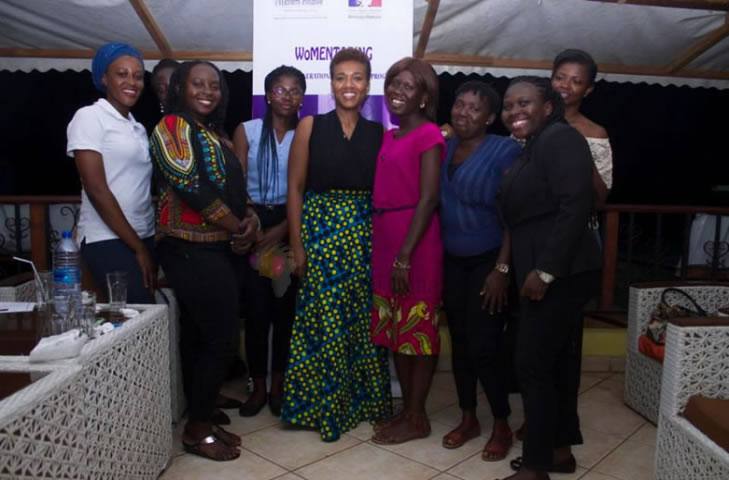 Group photo at the end of the session.